by Rebecca LeBoeuf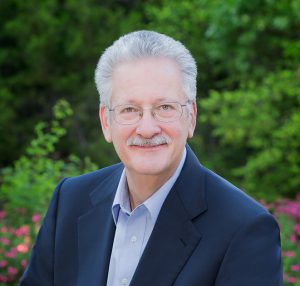 Since the last time The Penmen Review caught up with Joe Giordano in 2015, the author has been hard at work on his latest novel, "Appointment with ISIL: An Anthony Provati Thriller," which was released in June. Shifting away from the historical fiction genre, Provati tried his hand at a literary thriller. You can read the first chapter of Giordano's new book on his website and check out the reviews by Kirkus and PRIMO magazine.
What inspired you to write, "Appointment with ISIL: An Anthony Provati Thriller," your latest novel?
Ben Fountain, author of the best-selling novel, "Billy Lynn's Long Halftime Walk," and a writing mentor of mine, told me that the literary thriller was the "holy grail." I took on his challenge. The genesis of the novel was an Islamic History course I'd taken from the University of Texas in Austin, and a short story, "The Unkindest Cut," published by decomP magazinE. One of my pre-writing career experiences was to run a business in the Middle East. "Appointment with ISIL" is fiction, but my travels, observations and the people I met were inputs for the book.
Did you spend much time doing research prior to writing this book? And do you have a specific process for doing so?
I approached the novel with some knowledge of the Middle East and Islamic history. I constantly check with various sources to give verisimilitude to the work and to ensure accuracy of the facts that I cite. A professor taught me that to guarantee a great finish to my short stories and novels, write the ending first. Once the climax is set, I write toward that conclusion. I outline character personalities and traits at the start. However, as I write, characters often tell me what they'll do next, which drives the plot and additional research.
The names of your main characters are telling of their background. How did you come up with them?
Character names might connect to their personality, some are playful, often they reflect their ethnicity. Provati translates as "tested" in Italian. A huge bodyguard named Basso means "short." My shih tzu's name is Sophia. She gets everything she wants.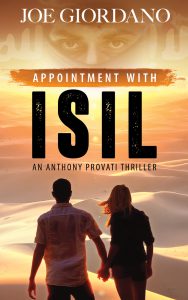 When writing about a topic as sensitive as ISIL, how do you recommend readers separate reality and fiction?
The novel simulates reality, postulating fictional ISIL terrorist acts, which we hope will never come to pass. I attempted to provide "roundness," to evil characters, otherwise we'd have caricatures, which are unsatisfying in good fiction.
What techniques do you implement when writing a thriller?
My goal was to write a page-turning novel, hard to put down. Readers have expectations for the thriller genre, which I attempted to fulfill. My style was literary, meaning that character and language, not just plot were key drivers. Standard writing techniques, such as plot points and interweaving story lines, were used.
What will your marketing process be, leading up to and after your book is published?
My publisher, Harvard Square Editions, publicizes the release through its channels and ensures that the book is made available through all popular outlets.
Prior to publication, we solicit book reviews and author interviews. Once the book is launched, I'll do readings, a virtual tour and participate with book clubs. I'm active on various social media sites. We'll do giveaways and other promotions. On my website, readers can sign up to receive my blog, which consists of my short stories as they're published, plus interviews, news and related subjects.
What's your next writing project?
My next novel will be another Anthony Provati thriller with the working title, "Drone Strike," and will include some of the characters introduced in "Appointment with ISIL," but each novel can be read independently. "Drone Strike" includes a victim of "collateral damage." Where can they turn for justice? Without a higher authority to arbitrate, is the desire for revenge understandable?
Category: