by Rebecca LeBoeuf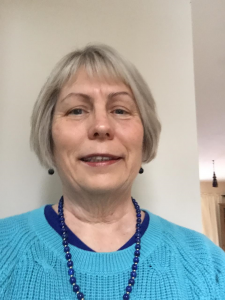 Lisa Harris writes everything – from poetry and essays to flash fiction and novels. The number of places her work has been published over the years is prolific. The first two novels in her Quest Trilogy, "Geechee Girls" and "Allegheny Dream," received recognition from the Author's Zone. "Geechee Girls" earned first prize in 2015. Her third book, "The Raven's Tale," will publish this year.
Harris has had four poems ("House," "Shalom," "Broken Light" and "Apologia") and one short story ("Birds of a Feather") featured in The Penmen Review since 2016.
Have you always written?
I began writing when I was nine years old. My first short story, "King's Rescue," won the Read Magazine Award. Throughout junior high school and high school, I wrote sad poems. A classic from that time period was "The White Wedding Dress." The dress, turned yellow from storage when the suitor did not show up at the church.  During college, I wrote poems that were fairly oblique. I think I was simultaneously afraid of what I had to say and unsure of what that was. I returned to fiction when I turned 32, which was the year my mother passed. She was a storyteller and a musician, and so all the stories she had told me about all the people she knew became my material for composing music through words. I try to tell hard things with beauty and truth. I look into vastness and discern objects taking shape, people's lives taking shape, and I record those shapes.
What's your process in developing your storyline and characters?
I wait and watch and listen. My first two novels evolved from two geographies with which I was intimate: coastal Georgia and the Allegheny Mountains of Central Pennsylvania. I had been recording scenes from both locations for 10 years before I realized they were books. Often my sketches are free writes first, then poems, then flash fictions. Gradually I became aware that they were short stories, and no, whoops, they are novels.
The third book came to me in dreams after I was given an antique box that held partially made pieces of handmade antique lace. I dreamed of a fog-covered island, I dreamed of an alcoholic woman, I dreamed of a descended angel, a wandering ghost boy and a mourning crow. I wrote down the dreams, and then I realized they added up to another book.
I am a trained observer. I think if I had had different influences, I would have been a botanical artist who sketched flowers and plants. I observe and watch, record and sketch in words. I am trying a different process for the next books which I intend to be a mystery series, set again in a landscape that demands attention: the midlands of Alabama near the Wetumpka Crater. I have a friend who lives there, and I have her permission to use her farm and the lilt of her voice to narrate the Lacy Morningstar Series. The first book, "Shooting Stars," which is the name of Lacy's detective agency, is complete. Unlike my other books, which were written sketch after sketch, this book was written a chapter a week over six months about six years ago. At that time, I had not conceptualized it as a series of mystery books. However, I believe that is what it is. There is enough material in it to make a 12-book series.  So now I am rewriting it, using an outline designed for writing successful marketable mysteries.
I have two other books started as sketches, a sequel to "'Geechee Girls," called "'Geechee Gone," another Pennsylvania tale, "1000 Pounds of Honey" and a novel just starting to form on immigrants, beginning in Calais with the French Huguenots and careening into the present. I let the characters talk to me, and I report for them. I continue to work on storyline. I hope to learn to make a more sequential narrative line in the mystery series, and in so doing, perhaps changing my tendency for recursive and fractured storylines that I have used in the three novels.
What challenges do you face in your writing, and how do you overcome them?
One of my biggest challenges previously was balancing my professional career with my writing career. I sacrificed sleeping enough in order to write and to do social justice work in education and all levels of literacy. Currently, I am able to give my writing much more of my focus and I am better rested because writing IS my job now. So, I get more sleep and have more dreamtime—both awake and while sleeping. I also cannot control how much of my work makes it into the world, but I can control how much writing I do and how well I do it. So, that is my focus. Write. Write well and often. Write like my life and other people's lives depend on it. Be funny. Be sad. Be honest. Make the hard things shine into truth and beauty.
What has the road to publication been like for you?
Challenging. I have been told that my writing is original, difficult, lyrical, and helpful. I had an agent who believed in my writing and tried to sell it for seven years. Then we parted because she was told the work did not fit a niche. It probably does not. That is both its strength and its weakness. I hope the mysteries will fit a niche. I am a mystery reader and so are many other people, so those books, when written, may be easier to sell. I have had the blessing of small journals publishing my work for 30 years. I have also had the good fortune to have worked with 4 visual artists on collaborations that were text and image exhibits. That was like creating walk-in books. I liked the bigness and heft of the installations. In the past five years, I have had the privilege of my novels being published by a small press, and I have had the pleasure of giving more readings and book talks to book clubs that have chosen one or the other of the novels to read.
How do you market your work?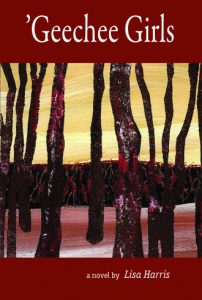 My books are available on Amazon, on the Ravenna Website, (the publisher), and I have been interviewed on three different public radio stations. I have an assistant who drums up reading engagements for me at public libraries for book clubs, and I have had friends who have hosted reading parties. I have participated in book fairs as well, and I have been hosted by bookstores to give readings.
What do you wish you knew when you first started writing?
I wish I had listened to myself more and done fewer comparisons between my work and someone else's. I wish I had given myself more space and more sleep, but I think I have to celebrate the fact that no matter what, I kept writing. I wrote on trains, on planes, in cars, in the dark, for large chunks of time in my MFA program where I sketched out the first two novels and at writing residencies, which were like gifts from God. I kept listening to the world through the lens that is me, and I was blessed to have the support of people who believed words, poems and stories mattered.
Who are the authors that have inspired you most, and how have they inspired you?
Lucille Clifton, Toni Morrison, Leslie Marmon Silko, Louise Erdrich, James Baldwin, Jonathan Edwards, Nathaniel Hawthorne, Solzhenitsyn, Yeats, Welty, Flannery O'Connor, Colette, William Faulkner, Virginia Wolf, Thomas Hardy, Mary Oliver, Rilke and the King James Version of the Judeo-Christian Bible. They inspired me because they told hard things in unique and often beautiful ways. They tore the brown paper off life and said, "Here it is. Look at it. Feel it. Get inside the brown paper bag that is life and ripen. Listen to voices, look for angels, and aim at prophecy through the details of now. Find humor in the tragic. Find hope in despair."
If you could keep just three books in your library, which would you choose and why?
I would need to have a copy of the King James Version of the Judeo-Christian Bible to read aloud and listen to the cadences, to be reminded that those stories were told before they were written, and to continue to grow as a mystical thinker and poet/storyteller. The other two choices are harder for me to make. I waffle between Mary Oliver, William Butler Yeats and Rilke for my poet friends, so perhaps an anthology like Norton's of many famous and not so famous poets. A favorite at this time is "The Vintage Book of Contemporary World Poetry." Reading poetry soothes and invigorates me. I think the third book would be a memoir—perhaps Eudora Welty or Annie Lamott, Stephen King or Flannery O'Connor. The memoirs by writers would remind me to remain humble and to keep writing. No matter what.
Category: