by Pamme Boutselis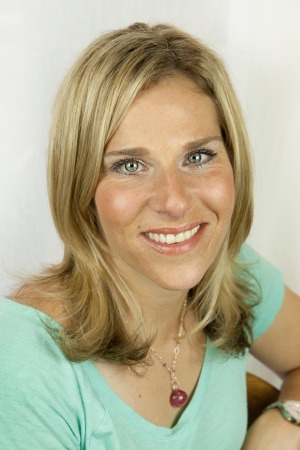 EJ Hanagan is a writer of women's fiction and book marketing manager, whose published work includes "Saving Jason," a story about the aftereffects of war and the legacy of PTSD, and the forthcoming "Underwater Secrets" (to be released in mid-May 2015). A U.S. Air Force veteran, she credits the amazing, brave people she met in the military for giving her the passion and focus to raise awareness of veterans with PTSD. Hanagan hopes to bring the invisible scars of war to the surface through her writing and community involvement. Learn more at www.ejhanagan.com.
Have you always written?
Yes, but mostly in short bouts. It wasn't until "Saving Jason" that I finished something of this length and development. I've always had stories in my head but it took me awhile to be brave enough to write them down.
What's your process in developing your storyline and characters?
I tend to let the characters develop as I go. I start out with a very basic outline, but I feel that the story changes and the characters grow the farther I get into the plot. I constantly have a notebook on me for ideas that come to me out of nowhere.
What challenges do you face in your writing, and how do you overcome them? I think the biggest challenge is being consistent and setting time aside every day to write. It's easy to push it aside and focus on everyday life things, so I have to remember my ultimate goal – to finish what I started. I think it's very easy to let rejection get to you. There will always be someone out there that gives a bad review and it can get you down, but you have to focus on the good and remember why you are writing.
What has the road to publication been like for you?
It hasn't been easy. Rejection is tough, and it's hard not to take it personal. But after so many rejection letters from agents, I was really able to appreciate the one that accepted me. I read a lot about other writers who made it to publication and that inspired me.
How do you market your work?
Every way possible! Social media plays a major role in getting the word out about promos and new book launches, but I like the old-fashioned way of doing things too – meeting people and building relationships. I take every opportunity I get to attend book club meetings, talk with readers and spread the word. Because "Saving Jason" is based on a character with PTSD, I participated in PTSD discussions on the radio and in person and interacted with groups online about the topic.
What do you know now that you wish you knew back then?
There is a quote that comes to mind when asked this question: "There is no time like the present." Instead of all those years of thinking about writing, I wish I had just sat down and done it. It makes me think about how many books I'd have completed by now! But, there is no sense in regretting the past. I'm glad I started writing when I did and I hope to do it forever.
Who are the authors that have inspired you most, and how have they inspired you?
Kristin Hannah, and Jodi Picoult are my favorite authors. When I read their books, they stick with me forever. They both have that natural storytelling ability that has made me fall in love with their writing. I'm a big fan of descriptive characters and I feel like both Hannah and Picoult create their characters in a way that you can't help but get attached.
If you could keep just three books in your library, which would you choose and why?
"Firefly Lane," "Valley of the Dolls" and "Picture Perfect." All three of these books portrayed a female lead that went through a struggle, and in most cases, came out on top. I think it's important to have strong female characters in today's literary world.
Category: