by Pamme Boutselis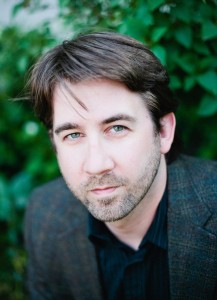 J.W. Ocker is the award-winning author of three nonfiction books, "The New England Grimpendium," "The New York Grimpendium" and, most recently, "Poe-Land," an Edgar Award-winning personal travelogue of his yearlong journey to monuments, preserved sites and other artifacts related to Edgar Allan Poe. The book includes interviews with people along the way, who uphold the Poe legacy. Ocker's longtime website, "Odd Things I've Seen," documents his visits to cultural, art, nature and historical oddities throughout the world. He managed to stay in one place long enough to answer some questions for The Penmen Review.
Have you always written?
Yeah, to varying degrees. Not always in the sense that I wanted to be a writer, but more because I read so much that it was natural for me to emulate it. At some point that metastasized into a desire to be a writer, which then directed the degrees I pursued in college and the jobs I pursued on the market.  And then at some point along that route, it became incurable.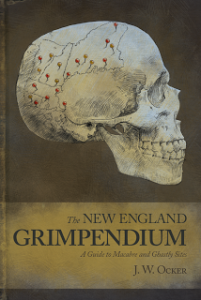 What's your process in developing your storyline and characters?
Since I write mostly nonfiction, I get to cheat at this. I don't have to invent the stories and characters; I just have to go out and find the stories and meet the characters. Much of the time – because I write travelogues – that hat character is me. But there is still a development process, because I have to figure out how to tell stories and portray people in a way that that is correct factually, correct-in-essence, and entertaining. I get a big headstart is all.
What challenges do you face in your writing, and how do you overcome them?
The biggest challenge is the mechanics of it – sitting down and putting one word after the other. There are so many other things that are so much easier to do instead (and which are probably far more rewarding). For instance, it's the best time in the history of the planet to be a media consumer. The only way to overcome that challenge is just to write by brute force. The answer is always just to write, unfortunately. At some point, if you're both unlucky and lucky, it becomes a compulsion, which, of course, has its steep downsides. I often spend a lot of not-writing time coming up with the first sentence of an article or a chapter. I find that once that door is kicked in, it's a lot easier to get in there and do some real damage to an empty document.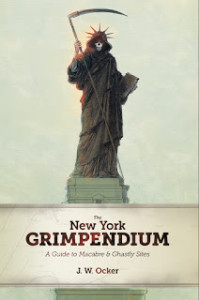 What has the road to publication been like for you?
Impossible until it was possible. I started with my own website, publishing about my travels to various oddities. Then I moved to New England from the mid-Atlantic. It was in New England that I found a specific and sellable angle, which was basically my fascination for the dark side of my new home. New England is such its own thing and can be such a uniquely creepy place that I was able to put together a New England pitch for a New England publisher, which then became my first book, "The New England Grimpendium."
How do you market your work?
Mostly through my website and the socials. I have a consistent readership there so I've stayed relatively faithful to it even while cheating on it with my book projects. I also try to do guest articles for magazines and other blogs. Basically, I market my writing by writing more.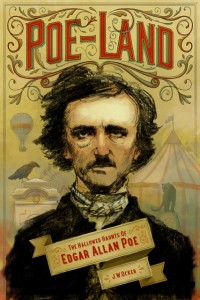 Who are the writers that have inspired you most, and how have they inspired you?
Ray Bradbury is a gigantic influence. Flannery O'Connor, Douglas Adams, Edgar Allan Poe. I'm weak on modern writers and, surprisingly, nonfiction writers (although some of my favorite nonfiction is by fiction writers for some reason. I often like the prefaces to novels and short story collections better than the books themselves). But those writers all conspired to help me see how dark life is, how silly life is and how brilliant life is.
If you could keep just three books in your library, which would you choose and why?
I'm going to pick the three books that have given me the most joy in life and which if I were stuck reading them over and over again, that would be okay:
"The Stars My Destination" by Alfred Bester
"Something Wicked This Way Comes" by Ray Bradbury
"The Hitchhiker's Guide to the Galaxy" by Douglas Adams
Category: