by Rebecca LeBoeuf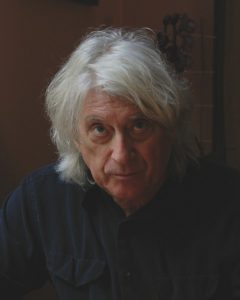 John Dufresne is the author of novels, short stories, nonfiction, plays and chapbooks. He has also edited anthologies and worked with 12 other authors to write "Naked Came the Manatee," a 1996 mystery novel.
Primarily a fiction writer, Dufresne' most recent work, "I Don't Like Where this is Going," debuted in April and has garnered praise by Kirkus Reviews, Publisher's Weekly and Booklist.
Have you always written?
I discovered early on in elementary school that the only thing I was any good at was writing. I was happy to write what the nuns called themes or compositions. I felt more in control of language when I wrote, and I enjoyed playing with words. I loved diagramming sentences, too. I don't know that anyone does that anymore. I loved the dissection of syntax. I got to know how grammar worked, how thoughts could fit together gracefully. If Sister told me she liked my composition, I'd write another. Writing, I realized was a way to get attention, and I understood attention as love.
What's your process in developing your storyline and characters?
I usually start with a character, someone who intrigues me, give that person as much trouble as I can, out all obstacles in her way. Writing a story or novel is taking the path of most resistance. Writing a novel is talking to yourself and then talking to the world. You understand that meaning emerges from the flow of words and images. Meaning doesn't exist before the writing. And meaning is what I'm after in writing a novel. But I'm never sure I can do this. I've got two people in a parking lot, let's say, how on earth does that become a novel? I've got a sentence maybe. I need three-hundred pages. (Well, I can give the motel a name for starters–there're a couple more words. Actually, the name's right up there on the sign by the road, "The Golden Motel/Beautyrest." Now I know the motel is not a chain, and that may tell me something about the people standing there or about the place.
I know that the idea for a novel is not a novel. I'm worried. I should be. Doubt and uncertainty, fear and intimidation are at the heart of the novel-writing process. Doubt and uncertainty are not only a part of but are fundamental to, the writing process. Not knowing is crucial to the making of a novel. It sets wonder in motion. (Donald Barthelme: "…a writer is a man who, embarking upon a task, does not know what to do.")  E. L. Doctorow explained the writing of a novel this way: "Writing a novel is like driving a car at night. You can only see as far as your headlights, but you can make the whole trip that way."
There are three ways to plot a novel. Start from the beginning and muddle ahead. Start from the climactic event and imagine what led up to it. Steal the plot. I tend to be a muddler. I don't want to know what happens next. I don't outline. What brings me to the writing desk is the joy of finding out what happens next. Writing should be an act of discovery.
What challenges do you face in your writing and how do you overcome them?
Everything is a problem, which means everything is an opportunity. The plot is what gives me the most difficulty. I tend to be character-driven and I often let theme guide the writing. I follow every accident, which is very inefficient but also very generative. Whatever problem I'm having with a story I know there is only one solution and that is to write my way through it. And write serenely, slowly, steadily. And I always come out the other side, sometimes quickly, more often after a long while.
I just thought of another challenge—finding the time to write. You've got the world calling for your attention and all that. Well, you have to be adamant in defending your writing time. You have to put up a Keep Out sign on your office door. You have to sit at the desk, not go to the movie or the party. The Muse isn't at the party. You aren't inspired to write. You write and then you're inspired. Everything in your life is incompatible with writing and always will be. Get used to it. You always find time to do the things you love—you only have to love writing as much as you love watching TV.
What has the road to publication been like for you?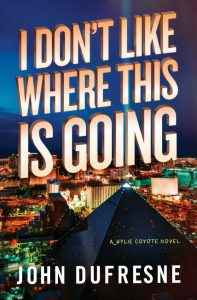 I started out writing short stories. I sent them out dutifully to literary magazines and to Yankee magazine. Edie Clark was the fiction editor and she liked my stuff and I am eternally grateful to her for the opportunity and for her editorial skill. So when I got a bunch of stories published, I decided to look for an agent to market a book. There were only three agents listed in the Writers' Digest book of agents that wanted stories. I sent out three stories to each of them. And one of them, Richard McDonough, who was in Boston at the time, took me on. A year or so later he sold the first collection to Norton and I've been with Norton ever since.
How do you market my work?
I do readings and book tours. I blast the news all over social media. I do writers' conferences. And that's about it. I'm not comfortable, really, unlike Whitman, of celebrating myself or selling myself, for that matter. If you have any other ideas to help me market the books, please let me know.
What do you know now that you wish you knew when you first started writing?
Trust in the writing process to get you there. Writing is messy, inefficient, chaotic, and unreasonable. It's a humbling business. It's one damn inexplicable thing after another. It is unreasonable and illogical. We're used to and we expect immediate gratification for our cognitive efforts–we're smart, after all–and then we learn that all writing is rewriting, that this is the craft so long to learn. Once I understood that I could relax.
Who are the authors who have inspired you the most, and how have they inspired you?
Chekhov above all. He taught me to be simple, clear, direct, lucid, honest, brave. Taught me to stay out of the way of the characters and to do justice to their lives. No showing off. It's not about the author. It's about the characters.
Shakespeare who taught us all what it's like to be a human being and how that feels. Faulkner. When I read "The Sound and the Fury" I was slain in the spirit of fiction and knew that's what I wanted to do. I started trying to write like Faulkner. No one else mattered. But, of course, one can't write like Faulkner. But still, to quote Maira Kalman, "Copying is my way of learning." Then I read Salinger's "Catcher in the Rye" and I was carried away to a more vivid and interesting world, and I was hopelessly caught in the web of storytelling.
And then there's Alice Munro and William Trevor. I learned from them, among other things, that every story needs a beginning, middle, and end, but not necessarily in that order, that to write a story you need to create the world first, you need to write a lot, and then pare away what is not necessary to find the angel in the stone.
If you could keep just three books in your library, which would you choose and why?
Alice Munro, "Selected Stories;" William Trevor, "Selected Stories;" Philip Larkin, "The Complete Poems." I love these books. I've read them all many times. I've even had notebooks of comments on each of them. I feel honored to be in the same business as these authors. I learned from Munro and Trevor how to get inside a character, how to think about characters, not about them. From Larkin, well, let him speak for himself: "Desolation is for me what daffodils were for Wordsworth." How do we face the sadness at our center of our lives with nobility?
Category: