by Rebecca LeBoeuf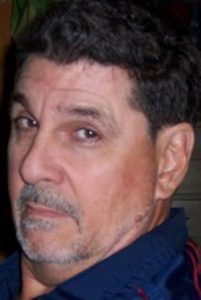 Gary Beck's wide array of creative writing skills has led to the publication of his poetry, fiction and essays in hundreds of literary magazines. Along with publishing 11 chapbooks, he spent a majority of his adult life as a theater director and had original plays and the translations of Moliere, Aristophanes and Sophocles produced Off Broadway.
Beck's poem, "Help Wanted," was published in The Penmen Review in 2016.
Have you always written?
I started writing poetry at age 16, mostly imitation of the English Romantics: (Robert) Byron, (John) Keats, (Mary) Shelly. I went on from there to many different genres.
What's your process in developing your storyline and characters?
I develop an overview of the novel, conceive the main characters, then start writing, adding to and reviewing the storyline, incidents, events and situations as I go.
What challenges do you face in your writing, and how do you overcome them? 
I tend to work on multiple projects at the same time, so I have to be diligent in making sure each work gets my best.
What has the road to publication been like for you?
I've had the assistance of a literary manager who has facilitated publication of poems, books, stories, essays and plays with literary magazines and small presses. I've been published extensively, but have not yet reached a large readership.
How do you market your work?
I have a mailing list of circa 4,500. I give readings, use video trailers for my books. Goodreads giveaways. I am not a good marketer.
What do you wish you knew when you first started writing?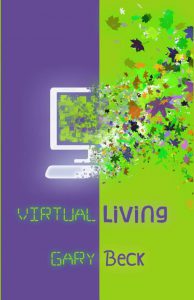 I really don't think that way. I've done a lot of different things, lived in a lot of different worlds and done my best at whatever I tried. I don't second guess myself, look back at mistakes, nor am I nostalgic. I try to savor every day.
Who are the authors that have inspired you most, and how have they inspired you?
John Steinbeck, Walt Whitman and Theodore Dreiser. Steinbeck looked at the American poverty class and how it was abused by capitalism. He furthered my belief in speaking out for the needy and neglected. Whitman is possibly the most honest writer in the English language. He changed the nature and format of poetry. His powerful perception of American life compelled me to look at many different facets of our society. I believe Dreiser was the first true American Modernist, exploring subject matter ahead of (his) time. He wrote what he perceived, despite harsh criticisms. I feel the same.
If you could keep just three books in your library, which would you choose and why?
I have to stick to books written in English, since I've done translations in several languages and know how different they are. For foreign language books, I'd pick "War and Peace" (Leo Tolstoy), "Crime and Punishment" (Fyodor Dostoyevsky) and "Don Quixote" (Miguel de Cervantes).
My three are "The Grapes of Wrath" (Steinbeck), "Moby Dick" (Herman Melville) and "Benny the Bunny" (Robert L. May). "Moby Dick" is unquestionably the greatest novel in the English language. It towers above the books for its scope, powerful mode of expression, the depth of characters and it's a great yarn. "The Grapes of Wrath" is a searing portrait of the dignity, pride and perseverance of the dispossessed, while presenting how the wealthy and powerful afflict the needy. The writing is strong, dramatic and moving. The characters are distinct individuals faced with difficult obstacles, but they fight on. I read "Benny the Bunny" dozens of times to my young daughter. She was entranced each time with the story. I grew to loathe Old Benny, but read cheerfully, recognizing a vital quality of a book. It should ideally enrapt the reader.
To explore Beck's work, visit his website.
Category: