by Rebecca LeBoeuf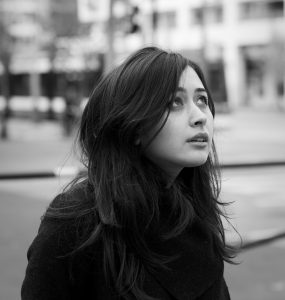 Rowan Hisayo Buchanan's debut novel, "Harmless Like You," was shortlisted for several awards this year, including the Desmond Elliott Prize, the Betty Trask Prize and the Authors' Club First Novel Award. The novel follows a young Japanese artist, struggling to make it in the industry, and the now-adult son she deserted when he was just 2 years old.
Stylist magazine said "Harmless Like You" was "Impressive… Rowan Hisayo Buchanan [is] a 27-year-old with a very big literary career in front of her."
Have you always written?
I have always had emotional reactions to the smallest details of life – a man sighing as he eats a sandwich, or a paper napkin left unused after a meal. I couldn't express these in every day conversation, and so fiction became a way of exploring them.
What's your process in developing your storyline and characters?
Usually, I'll begin with a character and a strong emotion. Much of the work then comes in trying to understand what could have made them feel that way. The action of the story usually progresses from that point. I will then go through several edits. I'll print it out, read it out loud and then send it to trusted friends.
What challenges do you face in your writing, and how do you overcome them? 
When I'm struggling to make a scene or a page work, I'll often feel like I've forgotten how to write. I'll wonder why I can't do this easily yet. After all, I've devoted so many years to it. The Band-Aid cure is often a cup of tea or a shower or the kind words of a friend. The real cure is to remember that the exciting work only gets done when I push myself. If I only wrote what came easily, the work would be flat and repetitive.
 What has the road to publication been like for you?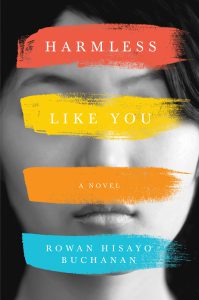 I have been very lucky to have supportive friends and teachers. But even with them there were times when being published seemed impossible. I was fortunate to find an agent and editor who understood what I was trying to do and believed in my work. With their help, I had the wonderful experience of six publishers bidding for my novel.
How do you market your work?
I have a publicist who does a lot of the professional side for me. I do maintain a Twitter that allows me to talk about articles I've written or events I'm doing. That said, many of the opportunities that I have had weren't things that came from conscious marketing. Constant self-promotion can become grating for both yourself and others. My advice is to share useful information, contacts, stories, advice and, whenever possible, be kind.
 What do you wish you knew when you first started writing?
Try to keep your writing precise. Don't wait until your mid-twenties to read "The Wild Sargasso Sea."
If you could keep just three books in your library, which would you choose and why?
The answer to this question probably depends on the hour of the day that I am asked. "The Bell Jar," by Sylvia Plath. "Revolutionary Road," by Richard Yates. "The Lake," by Banana Yoshimoto. They are elegant, achy books about the effort it takes to persist in the world. Reading them feels like being healed.
Check out Hisayo Buchanan's website here.
Category: