by Rebecca LeBoeuf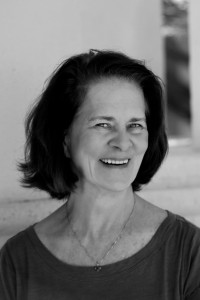 Nancy Nau Sullivan's background as a journalist has proven beneficial throughout her career as a writer, but has provided some challenges as well—particularly in fiction and memoir, which don't adhere to the concise rules of journalism. Her memoir, "The Last Cadillac: A Memoir," published in April 2016.
Sullivan's short stories have appeared in many literary journals including The Blotter, The Atherton Review, The Linnet Wings and Toasted Cheese Literary Journal.
She has previously worked as a teacher, a journalist, and a University English specialist in the Peace Corps.
Have you always written?
It seems so. When I was six, I wrote my sister a bunch of wavy lines while staying at my grandmother's. She mailed them off. I knew it was a bunch of nonsense, and it was frustrating even then—I wanted to write something! My grandmother said, "You'll be writing soon enough."
That really didn't happen for another 10 years. First, I was a reader and, may I add, reading is essential to writing. I never would have been a writer if I hadn't been a reader first. I still remember being enthralled with "Nancy Drew" (I wanted a yellow roadster) and Laura Ingalls Wilder (I wanted to make maple syrup and quilts and live in a log house). When I was in high school, I immediately signed up for journalism and then spent the next seven years, all the way through college, on the newspaper and yearbooks as a writer and editor. Following graduation, I went to work for magazines and a book publisher in New York, but I soon ended up back on newspapers (my love) as a feature writer, reporter, and editor.
Along the way, I wrote a children's book based on solar energy (as yet unpublished) and began working on other stories. It wasn't until much later that I began in earnest to write that memoir—just published last month—"The Last Cadillac." It seemed life was exploding and collapsing all at once, and I just had to get this down: I got a divorce, my mother died, and my father announced that he was leaving Indiana and coming to live with me and the kids on an island in Florida. An adventure. A hurricane or two, run-ins with my sibs, a trip to Ireland… I could hardly make this up. But, still, I like to invent. I just finished a mystery (as yet unpublished) and am working on a novel about a woman who teaches in a prison where an escape hatches (yes, based on my experience).
What's your process in developing your storyline and characters?
My material comes from experience, and a lot of listening, thinking, and reading. Lots of it. Back to my grandmother. She used to love to sit and observe people. I do, as well. Grandma, me—and Elmore Leonard. I met him at a writers' conference where he talked about how he came up with dialogue, very authentic, most of it raunchy. He said he would sit in sleazy bars and collect dialogue (my grandmother liked sidewalk cafes, I could take a bar or cafe). Elmore's was a very good tip… People say the darndest things, and then I write it down. In my memoir, I wrote down what they said. They know they said it. Once again, the journalism background came in handy. I was used to writing down quotes and events, just the way I saw them. For years, I've taken notes and I probably have enough for a library of books.
Generally, and often, story ideas, especially for short stories, come in a singular moment, when a word or a face strikes me. One day, I was going through some clothes on a sales rack, and the woman next to me reminded me of the type who bought our family cottage and tore it down. She was probably a very nice woman, but I was wrought up about the sale and vented on this poor woman—on paper. "Fat Peanut" was published last June by Toasted Cheese Literary Journal. The idea for that story came out of what that single shopper looked like, and said—we chatted a little. As for storyline, I always have to think, what do I want to say? Then say it. Worry about the editing later. News and feature writing is good practice because it has helped me edit, see the arc of a story, and cut, cut, cut.
One note here: My experience as a newswriter has also been a bit of a detriment in that I am used to tight writing. A reporter is trained in the pyramid style (important stuff on top), cut from the bottom, put it in the 52-word lead. I've had to focus on pacing and fleshing out the characters and scenes. Even in newswriting, especially feature writing, that is important. One editor once told me not "to pack it all in one suitcase" at the beginning of the story. Best of all, newswriting forces you to think, and focus, write on deadline. Hemingway was a newswriter. My hero. He was the master of dialogue, and of story telling—in what he left out. He respected the reader's imagination. His characters are memorable because he got out of the way and let them be.
What challenges do you face in your writing, and how do you overcome them?
My biggest one, lately, is TIME—finding it, scheduling time to be quiet, think, write, edit, read. I like to be alone, but with a big family, I have obligations. I have to find the time, treasure it, and manage it. I taught in Argentina and Mexico, a year in each place, and I got so much done as far as writing goes. I'd like to take a sabbatical again because I need long days and stretches when I don't have a lot of interruptions… And I don't care about rejection. If people don't like my writing or they don't want to publish it, so what? True that I am writing to an audience—I think we have to keep that in mind, that we are trying to communicate our stories and ideas—but if some agent or publisher doesn't want it, it is not the end of the world. I am not writing to satisfy someone, or make a fortune. I am writing to satisfy myself, and, hopefully, there will be readers out there who enjoy, and understand, what I am trying to say.
What has the road to publication been like for you?
The road to publication has been a very, very long one. I started writing this memoir ["The Last Cadillac"] in 1996: it was published in April, 2016. There were, of course, years when I didn't even look at it. Too emotional. I still cried in parts when going through the edits with the publisher—and this was after umpteen readings, and all those years. The story began with my mother's death, and in the moment my father decided to come and live with me and the kids, the story kind of went off from there as life has a way of doing. I knew it would end with my father's death, which it did, in 2000. But I couldn't write the end for a long time. It was too painful.
When I finally finished the book, I sent it around and got one rejection after another. With some good suggestions, some of which I took to heart. For example, one agent said I needed more of me in it. It is a memoir. This was a bit of a hurdle. As a journalist, I was used to interviewing others, being the outsider, now I had to dig deep. Also, as a journalist, and in practice, if I had a contact, and had been rejected, I would try to get a lead on another contact. This is good newspaper work, and good work in writing. I've always loved research, digging, editing. It comes in handy.
Finally, when Amphorae accepted my book, early 2015, I was kind of numb at the news. Wow. It had happened, but I had lots more work to do. Publishing is not for the faint-hearted; you must pick up your feet and move ahead with all the editing, promotion. Every day, and let none of it get you down. One time I received a postcard from an editor/publisher. I had sent him a manuscript, and he worked it over. I worked it over. In the end, it wasn't published. Not yet, anyway. But I haven't forgotten his postcard. All it said was: "A writer writes."
How do you market your work?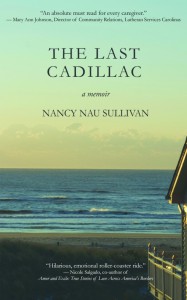 At first, this business of marketing was a dark and tangled forest, a maze of stops and starts, and questions galore. Before my book was picked up by a small publishing house, many agents wanted to know what my "platform" was—and if I didn't have every social-media outlet in place, a thousand professional contacts, a couple of books under my belt, not to mention, being shortlisted for the Pulitzer, Booker, Orange, and a cover piece in O, well, I could just forget it with that house or the other. Not to be daunted, I began to write short stories, and get them published in literary journals. This gave me cred, and, I believe, some notice from the agents and publishers. I still don't have an agent, and I am with a small publishing house, and they are great, encouraging, answer my questions as we toss them back and forth.
Marketing is a bit like good journalism. You can't do it sitting on the couch. You need to break in the shoe leather, make the calls, be willing to go to book signings and beg libraries and bookstores to stock your book. Shameless promotion without sounding like a puffed up pest at it. Writing thank you notes. More calling. Filling the squares in your calendar, as my mother used to say. Every contact, every no, should end with a name of another contact—also good journalism. Even the no's should be useful because, at least, you get to talk with someone in the business. And most people in the business are very warm and encouraging. They love books as much as most authors do, and so they are more than willing to help, even when they are as busy as you are.
For now, I am fanning out from my local libraries and bookstores, signing at book fairs, trying to break into other markets. Facebook has been a great way to reach out, and I've re-connected with agents here who rejected me in the past. Sales is not something I was born to do, but as an author, I have to wear that sales hat. Really, we all do. No matter what we do. We have to sell ourselves. And there is no other way to do it than to just do it. Something every single day to grow the profile, promote the book, sell the story. Shamelessly.
What do you know now that you wish you knew when you first started writing?
How fast the time goes. I wish I hadn't wasted so much time —on television and movies, daydreaming (well, that's ok), walking around the mall, mopping the floor, and moving boxes from one place to another like a damn gypsy. Although, I have to say, a lot of this movement (especially to Mexico and Argentina, Spain and Germany) gave me so many ideas and so much experience for my writing. A writer cannot be a one-dimensional person. The writer needs to be a Hemingway or London, an Allende or a Patchett, or any of the Anns or Alices who seem to get around. I just wish I'd managed the time better, said "no," when I really didn't want to go on that shopping trip or to that party, stayed home with the word processor (or legal pad). Writing is a lonely art, but one that, ironic enough, I find myself deeply dipped in, sitting down at 9 a.m. and finally getting up at 9 p.m. and not realizing how fast the time went.
Who are the authors that have inspired you most, and how have they inspired you?
So many. Hundreds. As aforementioned, the Anns and Alices—Munro, Hoffman, Lamott, Quindlen, Hood, Adams, Tyler, Beattie. One of the best books ever written—about writing and about life—is Lamott's "Bird by Bird." The way that most of these writers can eeek out a scene, or a character, is something any writer would die to sink his or her teeth into. Making the mundane marvelous. Making it REAL.
When I lived in Florida, I found a bunch of writers more or less local to the state—McDonald, Hall, Leonard, and, especially, Hiaasen, with his themes of tourism, the sugar industry, the lottery, politics, plastic surgery, all of it so hilarious and witty and non-stop. I once went to hear him talk about his writing, and he was asked where he got his ideas (He's a columnist for the Miami Herald.) He said, "Off the police blotter. You can't make this stuff up." Truth be known.
And the King of Florida, Hemingway, who wrote most of his books in Key West. I've been a reader for decades, and I have to thank the Russians (yes, I read "War and Peace" and "Anna Karenina" and loved them both), the Irish, the Brits, and, of course, many writers here at home. "Gone with the Wind" and "To Kill a Mockingbird" are favorites, and then I went through the Updike, Cheever, Bellow, Roth days, but, gee, some of it was so depressing, except, I loved Portnoy's "Complaint," and still do, and would re-read the adventures of the hapless Augie and Rabbit.
Most recently, I have to thank McCourt, Wahls, and Franzen for spurring me on with their family drama. My own memoir bows to these masters of family at its worst, and funniest. I have to thank all of them for the gift of their writing, for the hundreds of wonderful hours spent with them. And I have to add this P.S. on my to-do list, a good bunch of time with Shakespeare, Austen, and Dickens. And then I will pick up "Huckleberry Finn" for the 90th time… and learn something new. Again.
If you could keep just three books in your library, which would you choose and why?
The first is easy—The complete works of William Shakespeare, a  black-cloth bound volume, big as a doorstop, which I bought for a dollar in a bookstore on Eighth Street in the West Village in 1968.  A prized possession. Some people say all the stories ever told are in Shakespeare, and in the Bible. Good versus evil. Pure lesson, and entertainment. I rarely re-read books, with some exceptions, but I would read these all the time and over and over again. And I guess, for pure inspiration, I would keep "The Best of American Poetry," a paperback my father gave me 40 years ago, tattered and the cover keeps falling off. My father wasn't much of a reader, although he said he read a book a week, but that book of poetry means so much. I was going through my poetry phase at the time. He noticed and always encouraged me, and that was a gift.
Category: