by Rebecca LeBoeuf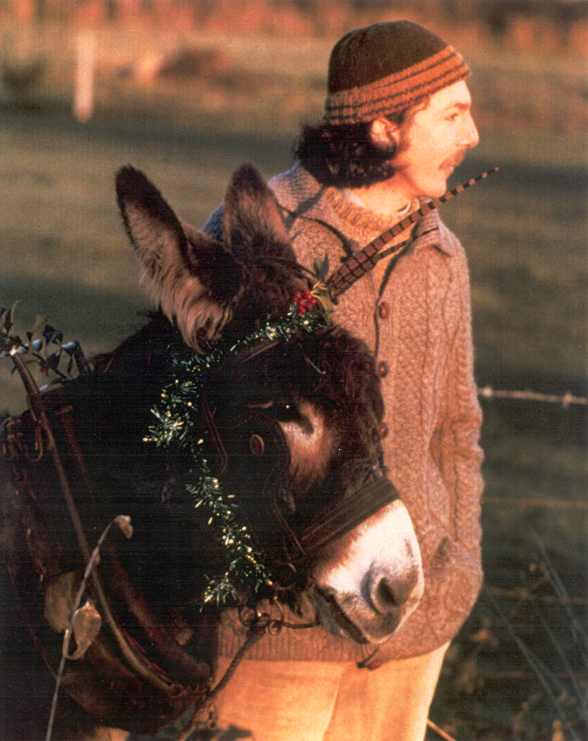 Kevin O'Hara's passion for his Irish roots have been the impetus for his memoirs. His first book, "Last of the Donkey Pilgrims," recounts his eight-month and 1,800-mile journey around Ireland in 1979, with only his donkey, Missie, and the small cart she pulled. O'Hara's second book, "A Lucky Irish Lad," is about growing up an Irish-American post World War II, leading up to the Vietnam war. In the midst of poverty, O'Hara realizes good health and family made him rich.
Honored with the John Fitzgerald Kennedy National Award in 2012, O'Hara's work has garnered praise from bestselling authors, including Patrick Taylor and Thomas Fleming. After 30 years as a registered nurse, O'Hara is now retired and focusing on his writing.
Have you always written?
I started writing to my family while I was in Vietnam (age 20). They were worried about me—especially my mother – so I made sure that at least two letters a week arrived in their mailbox. That's when I began to write.
What's your process in developing your storyline and characters?
Since I write mostly non-fiction, the storyline and characters are already there. I just have to garnish it up a little.
What challenges do you face in your writing, and how do you overcome them? 
Inertia and/or laziness. But when I'm committed to the project, I become preoccupied, and there's little on my mind but to finish it.
What has the road to publication been like for you?
Fortunately, my road to publication was very rewarding. Shortly after my return from Vietnam, I started writing for our local newspaper, The Berkshire Eagle. I started by writing sports stories, and moved on to writing St. Patrick's Day stories (as I'd traveled Ireland extensively in the 1970s). My first book, "Last of the Donkey Pilgrims," was quickly sold to Macmillan in New York, though it took me 25 years of on-and-off effort to finish the book as I was working as a full-time psychiatric nurse at the time.
How do you market your work?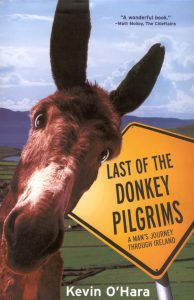 I have an agent who keeps badgering me to write about this or that. I also continue to write for our local newspaper, The Berkshire Eagle. My agent is currently looking for a publisher to publish my third book – "Memoirs of a Bearded Nurse."  It's hard to sell a completed manuscript these days without an agent, although a few publishing houses will still look at unsolicited manuscripts.
What do you wish you knew when you first started writing?
The importance of reading other writers, not only for their skilled craft and varied histories, but also for their disappointments along the way to success. For instance, Ayn Rand's epic novel, "Atlas Shrugged," was snubbed 14 times by publishers until it saw the light of day. It seems that every classic had similar histories.
Who are the authors that have inspired you most, and how have they inspired you?
Fr. Tom Dooley, humanitarian and author of "The Night They Burned the Mountain," set up clinics in Laos in the 1950s, turning his back on lucrative positions in Chicago hospitals. This book, his first of three, inspired me to become a nurse.
If you could keep just three books in your library, which would you choose and why?
John Steinbeck's "Travels with Charley," J.R.R. Tolkien's "The Hobbit," and Frank O'Connor's "Collected Stories."
Check out O'Hara's website for more author information and photos from his journey around Ireland.
Category: