by Rebecca LeBoeuf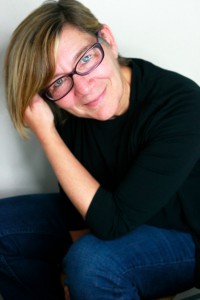 Fiction writer and playwright Kathy Anderson's first short story collection, "Bull and Other Stories," published earlier this year. The collection was chosen for publication as the result of winningthe 2015 Autumn House Press Fiction Prize.
Anderson's short stories, essays, poems and articles have also published in journals, magazines and anthologies. Her plays have been produced in the United States and in Ireland.
In the past, Anderson has worked as a librarian and an editor. Now, she focuses on her writing. To learn more about Anderson and her work, visit her website.
Have you always written?
Since childhood, when I was an avid reader and identified with the one female author in the Authors Card Game, Louisa May Alcott.
What's your process in developing your storyline and characters?
I take notes on conversations I overhear, my own experiences, stories people tell me and observations I make while moving around in the world. Then I rummage around in my notebooks and on my computer until a starting point emerges. If I feel energy form around a character or idea, that's my way in.
What challenges do you face in your writing, and how do you overcome them?
Time is my challenge. It takes me a very long time to revise and complete a story. Often it takes putting a story away to marinate. I'm overcoming this challenge by cultivating regular work habits and finding joy in working until I get it right.
What has the road to publication been like for you?
I entered many publication contests and was a finalist or semi-finalist repeatedly, so I continued to add new stories and revise the manuscript until it won the 2015 Autumn House Press Fiction Prize.
How do you market your work?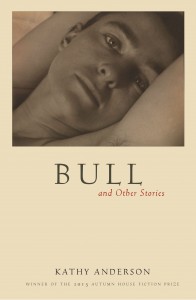 Autumn House Press has been so wonderful in helping me learn how to market my work in a way that is comfortable to me. I spread the word through my theatre and librarian networks and have mostly focused on a theatre-based book launch and leading short story workshops and readings in public libraries.
What do you know now that you wish you knew when you first started writing?
"When the student is ready, the teacher appears" (Proverb). I'm incredibly grateful for my mentors and teachers. I wish I knew they were coming my way, back in the lonely beginning.
Who are the authors that have inspired you most, and how have they inspired you?
I'm a bit obsessed with Barbara Pym. She's my role model for the writing life. Flannery O'Connor inspires me with her audacity and her intense dedication to her craft.
If you could keep just three books in your library, which would you choose and why?
Barbara Pym's "Some Tame Gazelle" – with every re-read, more wonderfulness emerges.
Flannery O'Connor's "The Complete Stories" – for the wild richness and depth of her world.
Betty Smith's "A Tree Grows in Brooklyn" – to remind myself of how powerful honest writing is.
Category: