by Rebecca LeBoeuf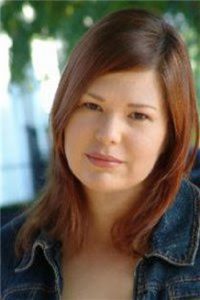 Fiction writer Liza Palmer hit the international bestsellers list with her debut novel, "Conversations with the Fat Girl" (2005). Since then, she has written six other highly-praised books, earned two Emmy nominations for her writing in the first season of "VH1's Pop Up Video" and now works for BuzzFeed in Los Angeles.
In Palmer's most recent novel, "The F Word," a seemingly perfect life completely unravels when an old high school enemy resurfaces. Since the book's publication in April, both Kirkus and Booklist praised its humor and honesty.
Have you always written?
Yes. I wrote endless stories about Tex and Animal Land when I was little, but then stopped writing in my teens – think I was just too busy trying to survive. I did okay in school, but then lasted just a couple of months in college. Much later, I started going to these workshops at my local bookstore and fell back in love with writing and it was … beautiful. Haven't looked back since.
What's your process in developing your storyline and characters?
It changes with every book and even when I get that first light bulb – it still evolves.  It's pretty frustrating and exciting, of course.
But, first? It usually starts with a sentence or a big idea. "I wonder what kind of person makes last meals for the condemned?" "What if someone thought all their problems would be solved once they lost the weight?" "What if someone never lived up to their parents' expectations?"
So, it starts super general and then I just ask questions. What's the worst thing that can happen to that character? What kind of people would be in that person's life? What does that person have to learn?
And then the questions just get more and more specific.
What challenges do you face in your writing, and how do you overcome them? 
Time and energy are my two biggest challenges. Working full time at BuzzFeed, writing scripts for Marvel and getting started on Book 8 equals me being the walking dead pretty much all day, every day. But the momentum of the busy days helps to stay as efficient and focused as I can be. Also, everything I'm doing is interesting and helps me get even better at the craft of writing.
What has the road to publication been like for you?
Bumpy – which is kind of like most jobs come to find out. I think I thought that once I got my foot in the door, things would calm down and I would just keep climbing the ladder. But, it's not like that. Each book is different. Each marketplace each book comes out in is different. It's never clear sailing, but that's a good thing – I've come to find out. I'm always learning and staying curious and expanding myself and risking and trying to push myself. So, it's been good, but in a totally different way than I thought it would be.
How do you market your work?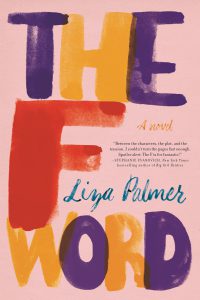 I am lucky in that the PR department at Flatiron Books is amazing. They have done most of the marketing that you've probably seen for "The F Word." Getting the books into people's hands, magazines and websites. They have much wider reach than I ever could. I can help them by being on social media, writing essays and doing panels and readings.
Marketing and business is definitely a big part of writing. Knowing who your audience is and what kind of stuff, besides your books, they want to see is an important place to start.
What do you wish you knew when you first started writing?
I'm actually super glad that I didn't know anything. I think if I would have known how hard and vulnerable this was going to be, I wouldn't have tried. Which is super sad. I'm glad I wrote the book first and THEN did all my research. That way, all the scary numbers and business side of things didn't infect the writing of the book.
But, looking back? I think I would have told myself to stay curious. That stability isn't the goal. Watch out for ruts.
Who are the authors that have inspired you most, and how have they inspired you?
I love Judy Blume. I actually wrote her when I wrote the first 100 pages of my first book and she wrote back! I love how she just puts her readers inside the story. The characters and the worlds. I love John Steinbeck. Jack London. Jane Austen. "Jane Eyre" is my favorite book, so I'm a little in awe of Charlotte Brontë. F. Scott Fitzgerald is heartbreaking. I love J.K. Rowling and George R.R. Martin. Dostoyevsky is way funnier than anyone gives him credit for. I just love writers. Love their stories and the lives that led to the stories I've come to love.
If you could keep just three books in your library, which would you choose and why?
Whooooeeeee. Okay. "Jane Eyre."  It's my favorite book and I could read it and read it and read it. Which "Harry Potter." Do you go with the first one?  Or "Order of the Phoenix?" Or "Azkaban?" I CAN'T DECIDE. And the third…. I'M PANICKING RIGHT NOW. There are too many books and… do I take "Persuasion" by Jane Austen? Or "Where the Wild Things Are," just to have a bedtime story? I DON'T KNOW, I CAN'T CHOOSE.
For all things Palmer, visit her website.
Category: