Rebecca LeBoeuf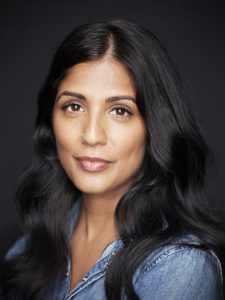 When a young woman returns home to find her father talking to dead relatives, she realizes there are secrets that have been haunting her family, stemming from a trip to India that was cut short 20 years prior. Mira Jacob's debut novel, "The Sleepwalker's Guide to Dancing," was named one of the best books of 2014 by Kirkus Reviews, The Boston Globe, Goodreads, Bustle and The Millions.
Also in 2014, Jacob was named the Emerging Novelist Honoree at the Hudson Valley Writer's Center and received a condemnation from the U.S. Congress. Now, Jacob is writing and drawing her first graphic memoir, "Good Talk: Conversations I'm still Confused About."
What's your process in developing your storyline and characters?
I write in scenes. I have to finish one scene to move to the next, which is really rather dull now that I think about it. Characters are more interesting – they more or less come to me whole and shout until I listen.
What challenges do you face in your writing, and how do you overcome them? 
Right now, I am drawing a book so the problems are of the "I've never done this before" variety – learning new software, learning how to draw without my wrist hitting the tablet, learning that you can overdraw the way you can overwrite and it's really not good for anybody.
What has the road to publication been like for you?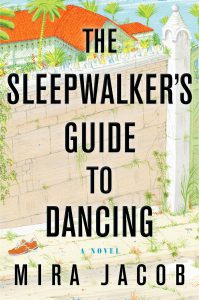 Long, then short. I wrote my first novel for 10 years while failing upwardly through corporate America.  I stopped for three years in the middle. I only finished because I was laid off out of the blue. The book was picked up quickly once it was finished, and I will be eternally thankful for that.
What do you wish you knew when you first started writing?
Being published before 30 doesn't guarantee anything but a longer flirt with crippling doubt.
Who are the authors that have inspired you most, and how have they inspired you?
Arundhati Roy is fearless – walking away from books for 20 years, coming back when and how she pleased. I always love the ones who can hold on loosely.
If you could keep just three books in your library, which would you choose and why?
Jennifer Egan's "A Visit from the Goon Squad" because she can pack a full story into a sentence. Zadie Smith's "On Beauty" because you've never seen a more loving evisceration of characters. Lynda Barry's "My Perfect Life" because life without Lynda Barry is a disaster.
Check out Jacob's website for more author information.
Category: