by Rebecca LeBoeuf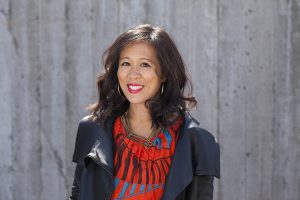 Lisa Ko is celebrating the publication of her debut novel, "The Leavers," which hit shelves today, May 2. The book won the 2016 PEN/Bellwether Prize for Socially Engaged Fiction and was named one of the most anticipated books of 2017 by Entertainment Weekly, TIME, Bustle, Buzzfeed and The Washington Post, among others.
Ko was the first in her family to be born in the United States, which coupled with her gender and her family's financial anxieties, contributed to an internal struggle she faced. She could follow a conventional career path or pursue her true calling, writing. Through her writing, has become the voice of undocumented immigrant women with children who were born in the U.S., in her book, "The Leavers."
Have you always written?
I've been writing stories since I was five years old. I wrote my first "book" when I was in first grade. It was called "Magenta Goes to College," and the main character was named after my favorite crayon.
What's your process in developing your storyline and characters?
With my novel "The Leavers," I was inspired by real-life stories of undocumented immigrant women whose U.S.-born children were taken away from them and adopted by American families, while the women themselves were jailed or deported. I'm often inspired by a specific character or a situation. The storyline solidifies as I get to know the characters more through writing about them.
What challenges do you face in your writing, and how do you overcome them? 
Making the time to write while balancing all the other responsibilities of adulthood. It's an ongoing challenge, but I try to say no to things that might interfere with my writing time, and to prioritize my writing work and take it seriously.
What has the road to publication been like for you?
I've been rejected many, many times from various residencies, fellowships and publications. I aim for 50 rejections a year—my thinking is, the more you put yourself out there and submit your work, the more chances you have for it to be published. My story "Pat + Sam," which appeared in Best American Short Stories 2016, was rejected more than 25 times before it was finally published.
How do you market your work?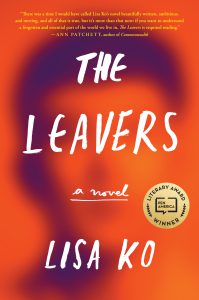 I share my fiction and essays on my website and on social media. I also share writing by others on topics that I find interesting, from politics to pop culture and support members of my writing communities by amplifying one another's stories.
What do you wish you knew when you first started writing?
That you write to put the work you want to see out in the world, and to tell the stories you want to tell the best that you can—not for external validation. Also: in order to free your writing, work on your fears.
Who are the authors that have inspired you most, and how have they inspired you?
Toni Morrison on form, structure, and story.
Junot Díaz on the power of the first-person narrative voice.
Alice Munro on the time and point of view and the possibilities of the short story.
If you could keep just three books in your library, which would you choose and why?
Edward P. Jones's "Lost in the City"
Octavia Butler's "Kindred"
Frank Conroy's "Stop-Time"
I've had these books in my library for years and return to them again and again, as both a reader and writer.
Visit her website for additional details on Ko and "The Leavers."
Category: