by Pamme Boutselis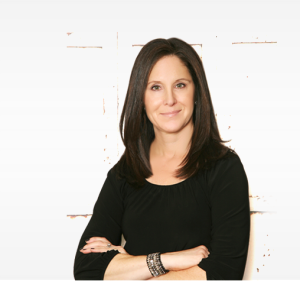 A journalist and adjunct professor of communication, Jacki Skole began her journalism career as part of an award-winning documentary production team at CNN. As a producer of specials and series for Animal Planet and HGTV, Skole has long had a love of animals. Perhaps it's not too surprising that her first book, "Dogland, A Journey to the Heart of America's Dog Problem," explores the origin of a newly adopted, furry family member. Her book may be "one woman's journey into the heart of a dog crisis," but it's not a solo trip. Skole brings us along into the realm of shelter dogs and the stories that can no longer be ignored.
Have you always written?
I enjoyed writing as a young girl. Recently, I got a chance to read some of my old stories and poems—my mother cleaned out her basement and gave me notebooks dating back to elementary school. They're fun to read today, though I don't see even a hint of the genius that my precocious eight-year-old-self saw. As I grew older, writing became less fun, more work, and school girl dreams of becoming a writer quickly faded.
This may come as a surprise, but even today, despite having written "Dogland," I don't consider myself a writer. A journalist, yes. A storyteller, yes. But a writer? For some reason I have a hard time selling myself on that.
I think that's because the bulk of my professional career was spent in broadcast journalism, where my responsibilities included scriptwriting, but were not limited to it. In fact the bulk of my time was spent researching and reporting. And of course, when a story was complete, its final form was to be watched, not read.
To write "Dogland," I had to reach far outside my comfort zone. I'd built a career telling stories by marrying words to video. I found this far more challenging. Also lonely. Working on stories at CNN—I spent about eight years in the network's long-form/documentary unit—meant collaborating with videographers, sound technicians, reporters, and editors. Telling the story that would become "Dogland" was, for the most part, solely me and my laptop.
When did you realize your experience in exploring your dog's past would become a book?
It didn't take long in the reporting process for me to realize I had a story to tell. But was it a magazine piece or a book? And who would publish what I wrote? The questions danced around in the back of my mind until I finished the lion's share of my reporting. Then it really hit me: I had absolutely no idea how to proceed.
So I took an online nonfiction writing and publishing course through Mediabistro. It was my good fortune that my instructor was a talented author and editor who stuck with me long after the course ended. She critiqued my every chapter and answered my every question about queries, overviews, annotated TOCs… It was while working with her that I realized I had enough material for a book.
As a journalist, did you find it harder to write this story, since you had personal involvement in the storyline? Or did it fuel your story?
My stake in this story definitely fueled me, and while I know it's a cliché, I'll say it anyway: Reporting and writing "Dogland" was a labor of love. Early on in my journey, my husband and I agreed that if "Dogland" were to be published, I would donate all the proceeds to the extraordinary programs working to save the lives of homeless dogs. Thus, writing the book became more than a journalistic endeavor, it became a mission and a way for me to give to a cause I believe in. (Plus, I'm allergic to cats, so giving back by volunteering at an animal shelter just isn't going to happen.)
What challenges do you face in your writing, and how do you overcome them?
The hardest thing for me to do is to start—to sit at my laptop and not stare at a blank screen. I've read the books that tell me to just vomit words onto paper, stream of conscious-like, and then go back for revisions, but I can't work that way. I am not prolific. I am slow and plodding. The books also say you must write, even a little, every day. I keep promising myself I will start doing that. I keep breaking my promise. And of course, there are the times when I'm writing but I get stuck and the words stop flowing. When that happens, I step away from my laptop and do something else. I find walks and showers to be most therapeutic.
What has the road to publication been like for you?
After numerous agents rejected my proposal, and while I was waiting to hear from others, I came across an article in Writer's Digest touting the benefits of small, independent publishing houses. Thank goodness I read it! Afterwards, I scoured the web for small presses that publish nonfiction. That's how I found Ashland Creek Press. Working with ACP has been a wonderful experience. I've heard that there is a lot of bureaucracy to deal with when working with big publishing houses. No bureaucracy here; I deal directly with the co-founders.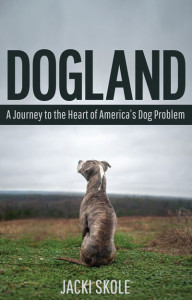 How do you market your work?
My publisher tells me that what sells books today is word of mouth, so I'm doing my best to become a social media maven. I tweet. I blog. I'm on Facebook. And I'm always asking my followers to share my posts with folks who follow them.
I'm also attending animal welfare conferences and doing signings at events, like 5Ks and festivals that fundraise for animal shelters and rescue groups. I donate all my profits to the organizations that provide me with a platform and/or to the nonprofits profiled in "Dogland." Which leads me to something I learned about myself: I'm uncomfortable hawking my work. If the profits from "Dogland" were not going to wonderful animal welfare groups but into my bank account, I'm not sure I could be an effective salesperson.
What do you know now that you wish you knew back then?
When I decided to write the book that would become "Dogland," I had no idea where the journey would take me—whether I would find the person who surrendered my dog to a shelter when she was six weeks old, whether I would find a publisher. What I did know, at least about the latter, is that I could always self-publish, and there was comfort in that, in knowing that one way or another my story was going to enter the public square.
The one thing I couldn't have known was just how vulnerable I would feel when the book was released. As a broadcast journalist, every piece I produced was the result of collaboration, from initial idea to finished product. "Dogland" is my story; my name alone is on the cover.
Who are the authors that have inspired you most, and how have they inspired you?
Prior to writing "Dogland," I took a deep dive into narrative nonfiction. Two of my favorite contemporary writers are Katherine Boo and Tracy Kidder. The depth of their reporting, their insight into their subjects, and their talent for turning real people's lives into compelling, page-turning narrative is exceptional. If you've not yet read Boo's Beyond the Beautiful Forevers or Kidder's Strength in What Remains, I highly recommend them. Kidder is also the author, along with Richard Todd—Kidd's longtime editor—of Good Prose: The Art of Nonfiction, a guide to narrative, essay and memoir writing.
If you could keep just three books in your library, which would you choose and why?
Natalie Goldberg's Writing Down the Bones is a must keep. Goldberg is so honest about the writing process, and the book is meant to be read again and again. Amy Waldman's The Submission, a novel set in post-9/ll New York City has everything: plot, characters, craft. And this is probably cheating, but I would keep a subscription to the New Yorker. I have a stack of magazines on my nightstand right now. If my library had just two books, I would have a shot at whittling down my pile and reading those I've yet to receive.
Visit Skole's website to learn more.
Category: