by Pamme Boutselis
After a lengthy career in the Boston wholesale floral industry, Suzie Canale turned her talents to writing for children. Her initial book, "The Land of Chocolate Cosmos," was recognized by the 2011 New England Book Festival and served as the genesis for an ongoing series, The Beantown Tales. Now the author of three children's books, including "The Candy Roses of Cape Care" and "The Popcorn Hydrangea of Poppington," Canale has also written a wedding-focused e-book and is a regular blogger and contributor to online publications. She was named 2012 Author of the Year by Mascot Books Publishing and has garnered several awards for her books. SNHU recently connected with Canale to learn more about her writing background and plans for the future.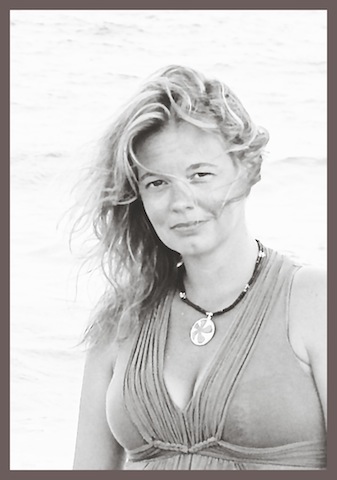 Have you always written?
Yes, thinking back, I have always written. I was particularly interested in writing poetry and would often leave samples of prose for my parents on the table to read before they went to work. I always thought of it as a game and would get a kick out of finding words that not only would tell a story, but would also blend together in a rhyme.
What led you to create The Beantown Tales? 
After my first book was released, "The Land of Chocolate Cosmos," I knew I wanted to write more. I also knew that writing a series, as opposed to a single book, would have its benefits in both marketing tactics and longevity with a reading audience. I also wanted to write a very clear message present in all of the stories that would teach children that they have the power to influence positive changes within our society. Once I made this plan, I mapped out a list of ten books, which would be split into three sections ending with a tenth installment as the finale. The categories would later become the "Green" series (environmentalism), the "Do Good" series (humanitarianism), the "Animal Kindness" series (endangered animal preservation) and the grand finale that I think I will keep as a surprise! The name of the series, "The Beantown Tales," was written after my Boston roots and my love for Bean Town with the "tales" as a pun on the word storybooks. Creating the series has been a lot of fun, even when playing with The Beantown Tales logo, which grows a vine with a book attached with every new release.
Can you tell us about your publishing experience?
What I have learned in the past two years is that everyone's publishing experience can be different from one author to the next. The industry has changed drastically within the means of how you go about making a story into a book. I personally had a unique introduction to my publisher, Mascot Books. After writing my first manuscript, I had shown it to my husband who responded, "We need to get this read by a publisher." He then took the story and emailed it to a few of his writing friends, who emailed it to a few of their friends and so on until it landed in Mascot's CEO, Naren Aryal's mailbox. He phoned me two weeks later and asked me if I would like to publish the book. I of course said, "Yes!" That was two years ago and now I have released three books with a new book due out this fall called "The Gourmet Garden of Goodwill."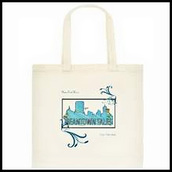 How important has self-marketing been for your books?
Self-marketing is incredibly important regardless of the means you go through publishing. There is absolutely no better person to sell your books than you, so it's important to get out there! Whether the marketing tactic is a book signing, school visit or writing a blog regarding your material, it's a must for any author who has the intention of promoting their name and titles. I wouldn't be afraid to get creative and think outside the box as well. I've done everything from designing environmentally friendly book totes imprinted with The Beantown Tale logo to starting an after-school writing program for elementary school students.
What types of marketing are you involved in?
I have been involved in signings, lectures at local libraries, book festivals and a regular visitor to New England elementary schools. Technologically, I write a blog bench marking the progress of the series, I utilize a Facebook page called "The Beantown Tales" and manage my own website at www.thebeantowntales.com. I've also been active on writing panels, which most of the time I focus on marketing issues. My educational background involves a BS in marketing, which has really come in handy within this industry as well!
Have there been any surprises along the way for you?
The last two years have been one surprise after the next! It has been a wonderful adventure meeting people, reading to children and learning about the literary industry. I really see the opportunity to write storybooks as a wonderful gift, and it is a gift that I cherish.
How has writing enriched your life?
For me, it was a doorway into a whole other world that I had never seen before. I was completely out of my comfort zone and that was a really good benefit for me. I have learned so much and feel like I've overcome many obstacles including public speaking, which I have always been terrified of. Giving lectures, talking to store buyers and presenting to classrooms is a large part of this job so it's been an education in itself for me. I also feel that the relationships that I've made with other authors, publishers and readers have been the most enriching segment of my experience. I have had children tell me that I have changed the way they see the world and I can honestly say that each and every child that I have met has changed my perspective of the world too, and it is nothing short of a blessing.
Do you plan to move beyond children's books or stick with this genre going forward?
I would really love to complete the ten-book series for "The Beantown Tales" but I have already branched out within other genres. Last March, I published a wedding how-to e-book entitled, "Walking Down The Cobblestone Aisles of Boston." The book is written as a sort of manual for New England brides-to-be and guides them through the decision making process of venues, menu and flowers. It was a fun project to work on. I have also started writing my first mystery, which has been a longtime desire of mine. The formula is definitely different from children's books, but it has helped me become more well-rounded in the craft. I think it's important to try new ideas, themes and projects in whatever field you immerse yourself within. It allows us to keep learning and growing.
Which writers have influenced you and why?
There are many writers who have influenced me through both my love of reading (I love mysteries) and the connections that I have made with other authors. I would have to say the biggest influence by a writer to excite me towards reaching for my own literary career would have been a poet who visited my second grade class while growing up in Andover, Massachusetts. He asked us to write our own stories and then read bits and pieces while telling us what his favorite parts of the storyline, characters or settings were. I remember I wrote a story named, "Sweet Dandruff," for which he said I won the award for best title. Even today, I think back on the time when I was lucky enough to sit and read with one of the greatest children's writers of all time, Shel Silverstein.
Category: