by Amber E. Box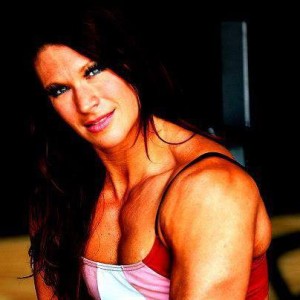 A student at Southern New Hampshire University, Danielle Kellar is following her childhood dream of starting her own literary journal. She has created VIMFIRE Magazine, a journal focused on words and art to showcase the passion she shares with both her contributors and her readers. In addition to being a published author, yoga instructor and photographer, Kellar hopes to pursue graduate school at SNHU. When not working on VIMFIRE Magazine, she can be found shooting outdoor photography or leading a yoga class.  
What inspired you to create a literary magazine?
I began writing poetry when I was very young and I remember submitting my poetry and receiving my first rejection letter. My heart was torn. I must have been nine years old.  I decided that one day I would have my own magazine. Many years passed. Many more rejections came (and a couple acceptances). I decided to go back to college and pursue my love of writing. I became friends with other poets and writers and realized it was time that my childhood dream finally came to fruition.
What is the premise behind VIMFIRE Magazine?
As an artist and writer, I typically find myself inspired creatively when I am fired up and passionate about something. I wanted to create a magazine, in which people could express their fire for life through their words and art. VIM means life—therefore, VIMFIRE represents 'fire for life.'
What type of work do you look for in submissions?
We encourage all types of submissions. I have a terrific board of editors and in our inaugural edition we had the theme of "Change and New Beginnings." We were looking for artwork, poetry and short stories, which encompassed this theme. We looked for work that made us think, made us feel emotion and made us feel the author or artist's own fire and passion.
What is the judging process like?
I had previously worked as an editor on SNHU's undergraduate magazine, The Manatee, and I learned so much while working there. I decided to utilize a similar grading technique for our judging process. Each editor scored and commented on the particular work and at the end, I would tally up the votes and take the comments into consideration. It worked very well in that we were able to discuss and make decisions together. Only works which scored over a set overall grade were allowed to appear in the magazine.
Your first issue is coming out soon. Tell us a little more about that.
We began working on the first edition in November 2013, and I really had no idea how much work it really was going to be! We had over 230 submissions for our inaugural edition, and we worked many, many hours reading and critiquing them all. I am still working on the formatting and getting it all put together for publication, and am so pleased that we are now extremely close to its release.
How frequently will VIMFIRE Magazine be published and in what format?
VIMFIRE Magazine is a biannual publication. It will be published in print, as well as digitally.
What sort of readership do you hope to attract?
I am hoping to attract lovers of poetry and art, of course, but I hope that people of all backgrounds will be able to pick, appreciate and enjoy the works within the magazine. We have editors from all walks of life and different genres. A few of them were worried about working on pieces which aren't their specialty. I told them how important that was to me. I want everyone to enjoy the poems, art and short stories — even people who aren't usually pulled towards this direction. I hope that everyone will find something in the magazine that pulls them and maybe even sparks others to feel and express the fire they feel about their life and world.
What are your future hopes for VIMFIRE Magazine'?
I have high hopes for VIMFIRE Magazine. I think it is wonderful opportunity for both new and experienced writers and artists to get their work seen and published. We are already working on our second edition and submissions are now open. Our second edition is theme-less, so I think we may be pleasantly surprised at how many submissions we will receive, and I am excited to read and view more amazing works by people across the country.
Tell us a little about yourself and your own background.
Born in beautiful upstate N.Y., I am currently a single mom living in Spring, Texas.  I am a junior at SNHU, working on my Bachelor of Arts in English and Creative Writing with a minor in Philosophy. I will be attaining my master's degree once that is complete. I am currently a member of Alpha Chi, Alpha Sigma Lambda, and Sigma Tau Delta.
I am a published poet and photographer and continue to create art and poetry in order to express my inner most feelings. I have taught yoga and health for the past 19 years. In everything I do, I try to encourage others to follow their dreams and to empower them to break the mold and create their own future.
Category: