By Matthew Bartlett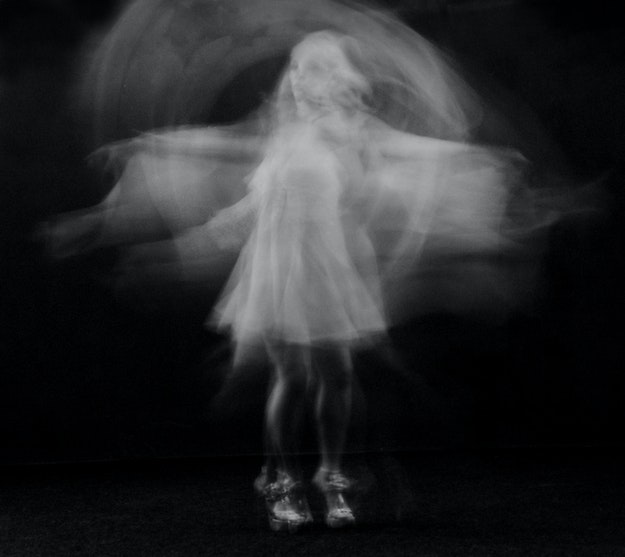 Like a graceful Baisemain, an
Entrechat of Bejamin's frolicsome
Hands that soften her to dance;
Their eyes; white angel flaming
Stars praise to this God his glory,
Their fiery Althaea eyes weaning
Into their gowns, and spin like a streaming
'pas de bourree couru'. Such poetry
To be spread in secret,
Unaware your feet are gleaning it.
Sure love flows to the making.
Odette, vast symmetrical swan, her fated
Thread cast a spell she made her death on.
Both of them; betrayal; one breath; Ballon
Captures others breathless to the undertaking;
Swirling air that grew to whispers,
Her toe-touch murmuring "la ilaha ilallah,"
Such fragile step like fire-walking, or touch of
Sacred grace like wind among the vespers.
Gather your nightgown's soft gestures
And sama to all that is beautiful,
See as if it were your first breath breathing,
Madame De Lafontaine of the Opera,
Veil dances undertaken for baptismal
Heads; beauty, creation can be so dismal.
Her jeweled body, like the cosmos, spinning
Through the thrust of soft beginning.
Nothing to A terre except her clothing
Through the gates, sky-clad, bestowing
All the perfections of God, showing
This Danseuse in all her glory, like fire-whirling,
Feet slip across the floor with scarce a sliding,
They coincide with the planetary gliding
Of what his hands create, all whims to his deciding.