By Omolayo C. Akinlosotu Koya
For International Women's Day, Southern New Hampshire University students were invited to submit essays in celebration of women's contributions to society, with a focus on a particular woman who inspired the writer. This essay was selected for publication in The Penmen Review.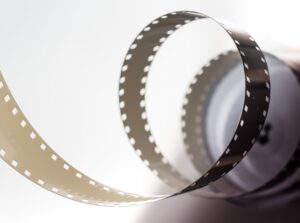 Thousands of film strips run across my mind, remembering the moments when hundreds of people provided me with their shoulders as the step stool for my progress. Envisioning what my response to the question looks like, I see a moving collage of people, voices, scriptures and memories, and I stand as memorabilia of those who have passed, hope for those still standing and a legacy for those to come. There are some hidden shoulders I stand on — not hidden from the world but not directly connected to me.
However, looking back throughout my journey in life, there is one person that stands out.
She is selfless — hardworking, loving and the strongest person I know. She laid her life aside to raise my siblings and always wants the best for me. She works tirelessly to bring people's dreams into reality. Creating and forming designs and styles not only represents her talents but brings happiness to those who come to her.
She values the happiness of others, oftentimes more than her own. I personally have seen her place herself last to care for friends, family and people she doesn't know. She has made a difference in the lives of those in her hometown by sending money to Nigeria to ensure that young children whose parents don't have the opportunity to make enough money can still further their education. She herself has gone through the hardships of not being able to further her education because finances were a barrier.
She continues her acts of selflessness through her work as a caregiver, re-envisioning her moments with her mother. She embodies the importance of caring for others through her consistent acts of aiding those who can't care for themselves because of physical barriers.
Her ability to go into her work every weekday and to be a caretaker is something that many can't do for people they don't know. It is very rare to see people who find peace in doing things for others without expecting anything from others.
From such a young age, it has been instilled in me to stand by the promise of God. Through her everyday actions, she stands as a role model to many within our community — a role model for someone who follows through with their faith. She is filled with warmth and kindness that pushes those around her to see her as someone so close and familiar to them, allowing them to open up and share their issues for guidance and advice.
The continuation of my education is a reflection of her emphasis on the importance of education to me and my siblings, and she is a reminder that I must continue to grow, not just for my own success, but for all the work that my mother has done.
My mother placed her needs aside to ensure I had everything I need to be a successful person, and although she doesn't ask for anything in return, I will do everything I can to celebrate my silent hero and show my gratitude to her for being a true mother and leader within my life.
It takes more than just having parents in a child's journey of life. The role of a mother is often overlooked in society. Still, it has been an essential key to my perseverance and the success of many within my family and beyond.
Category: Competition, Featured, Nonfiction, SNHU Student