by Eleanore Lee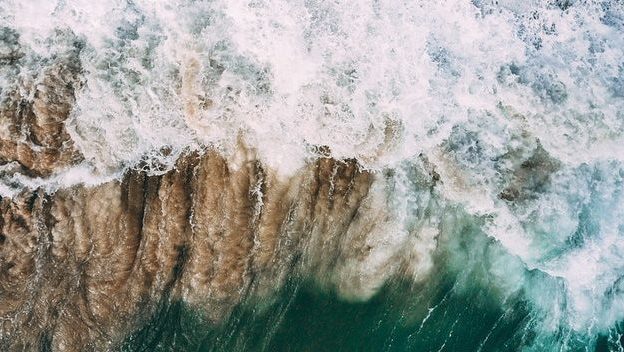 Sous le pont Mirabeau coule la Seine
It flows, pours past
Like our loves?
The waves are surging up Baker Beach shore
(Fukushima-flavored waves, my love?)
Yes, crouch on the wet sand and breathe in that cold roar!
Did you remember your
Bathing suit? Sandals? Me?
Faut-il qu'il m'en souvienne…?
Everything? Must I?
Hand in hand
Hear it thunder.
How it streams, how it pours.
What lies under?
Wads of old plastic bags,
Bull kelp, eelgrass.
Glint in the flow
Et nos amours
Will you be mine?
In Homer the dawn was rosy-fingered.
Odysseus sailed a wine-dark sea.
The sky and the water were never blue.
Some think blue was then unknown.
Are we seeing something new?
I do not understand.
Rimbaud age seventeen ended
His haunting poem of wild ocean freedom,
"Le Bateau Ivre," back in Europe at…
…a black cold puddle where in the sweet-smelling twilight
A squatting child full of sadness releases
A boat as fragile as a butterfly in May.