by Keryna Stutts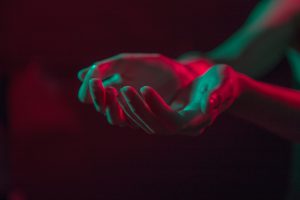 Her hands were
a blue-green map
of work and tears
of Sunday dinners
of scrap quilts.
She held the world
when his pain
became too much.
Cracked then filled
with weariness.
Her hands became
my world
of fried pies
after school,
a cool softness
on my brow.
They held a lifetime
behind arthritic knuckles
bent on their own
she held her
love tight
peaking from between
her fingers.
Her heartbreak
too much for
her palm.
Category: Featured, Poetry, SNHU Creative Writing, SNHU online creative writing, SNHU Student