by Brian Reickert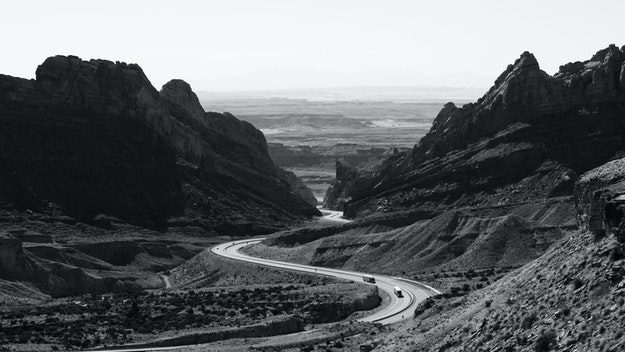 We rode out from Denver,
Cherokee in tow
and you pretty worse for wear,
across the receding foothills
and into the creased canvas
of eastern Colorado.
Hard winds against the trailer,
endless cigarettes
and some edibles,
but no weed because of
interstate paranoia.
And wouldn't you know,
in Nebraska we're stopped
and searched, but we could laugh
(the pills well stashed and weed
back with Jesse who shared
the pills, telling me not to
give you any but knowing
I would). As rough as you were,
you drove that truck through
Chicago at night
in a pounding storm–
the truck a mile long
and weighing 1000 tons on
a highway like a mountain river–
but we found our motel
safe enough, and washed
down a few of Jesse's pills
(Jesse's blasted leg a casualty
of Houston oil-rig accident–
a man of true spirit who
chewed his hydrocodone)
with a six pack of local IPA
and some edibles, of course,
because this was a road trip
(whatever else it was).
You slept well that night,
and we hit the road again
early next morning,
feeling good and feeling
good about feeling good
the way people who
usually don't sometimes do.
Category: Featured, Poetry, SNHU Student