by Tara Conrad
For International Women's Day, we celebrated the daily impact women have on our lives. This essay honors a loving mother who kept her heart open for the world no matter the challenge.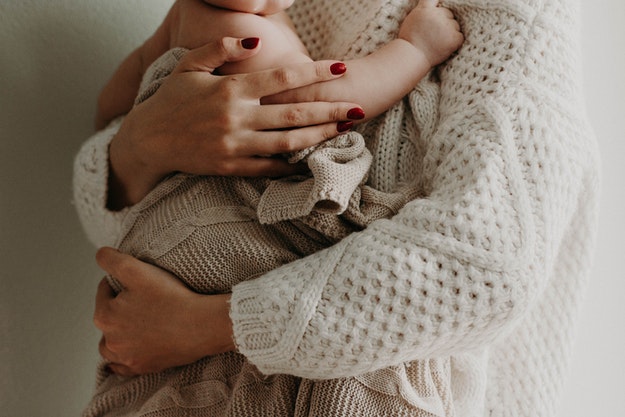 When I was young, we struggled financially, often not having money to pay the bills or buy groceries. Despite the odds stacked against her, Mom made sure the household ran smoothly and that I didn't want for anything. No matter the hard time we were having, it didn't stop my Mom from reaching out to help others in need. At one time, she even opened the doors of our home to another family who had lost theirs. For me, being an only child, it was heaven because I now had pseudo brothers and a sister. I didn't notice the cramped space, only the joy of having others around.
For many years, I lived in a multi-generational house. My maternal grandmother lived with us. My Mom sacrificed many moments to herself over the years as she took care of her aging Mother through a heartbreaking battle with Alzheimer's. Mom was the example of patience and grace as she tended to her mother, who often behaved more like an errant child. When others told my Mom to pass the care on to someone else, Mom refused. It was usually a thankless job, but she did it with all her heart. She held her Mom's hand and sang hymns to her as she made the transition from earth to heaven.
Once I had my own children, my Mom was able to enjoy the experience of being a grandmother. My children have been blessed to have their Grammie living downstairs from them. Raising four little ones wasn't an easy task. There were many nights I would call my Mom at 2 or 3 a.m., exhausted and with a baby crying. Mom never complained. She gladly made the walk upstairs to rock her grandchild, so my husband could sleep and be able to get up for work. She'd shoo me off to be and spend those precious moments alone with her grandbaby. My children have remained close to her; learning lessons from her have helped shape them into the caring and successful young adults they are today.
My father once told me I would never have a friend closer to me than my Mom. His words are so true. No matter what's happened in my life, my Mom has always been there. Although she hasn't made public contributions to society, she's changed the world from inside her home by living a life of grace, unconditional love, and selflessness. All who pass through here take a piece of her with them and one by one will make a difference in the world around them. In my eyes, she's the picture of an ideal mother—an ideal woman.
Category: Featured, Memoir, Nonfiction, SNHU Student