by Alycia King
"Close your heart and mind to nothing."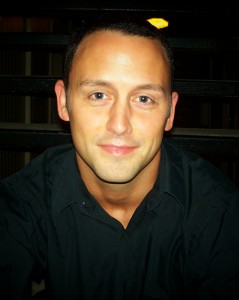 That's the advice self-published author Damon Marbut received from his writing instructors. With that in mind, Damon wrote and published his first novel, "Awake in the Mad World," which is an entrant for the Pulitzer Prize and has advanced into the second round selection process for the Amazon Breakthrough Novel Award.
With all his success, some may be surprised to find that Marbut never hired a professional editor for his novel.
"My master's degree is in creative writing, so in addition to the editing standard taught to me in graduate school, I also have colleagues who concentrated in literature, professors and, until he passed away two years ago, a close friend and editor in New York City. I leaned on them as my test audience," Marbut says.
After nearly four years and many eyes examining his novel, Marbut decided to self-publish, again following the advice of a professor and mentor. He feared that the traditional publishing route would endanger his narrative style and purity of the novel in an effort to make the book more marketable and easier to read.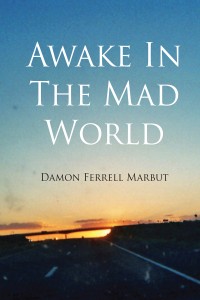 "I wanted to fictionalize what is otherwise the true story of what my friends and I lived, felt and thought in the years of graduate school and then after it when the Internet boom occurred in the first few years of the new millennium," Marbut says. "I wanted to faithfully represent those fears we then felt when we realized we'd gone to school for what we loved—writing, philosophy, etc.—but our career options seemed severely limited. "Awake in the Mad World" has themes of loss, friendship, self-discovery and identity as is common in coming-of-age stories."
He feels the choice to preserve his words and take control over the direction allowed him to start small and build to the traditional publishing level. His new novel, about a young man living in the French Quarter of New Orleans, has been sent to several presses and he currently awaits responses.
Marbut advises writers to take the traditional route if teaching, endowments and grants are in their future. Because anyone can self-publish, he says, writers must look at the pros and cons when deciding which route to pursue.
"If writing is a must in one's life, and a real belief in one's writing quality and vision exists, I say a writer should do whatever he/she can to get it out there," he says.
Category: