by Amy Craton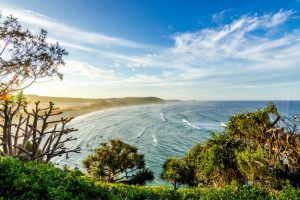 This quiet island,
Skies pure and clear,
Peacefully changing,
Cycles through the year.
Renewing in Fall;
Not by escaping
Bitter cold Winter
For warm days of Spring.
Cooling Fall breezes,
Defeat hectic days.
Soft and embracing,
The air seems to play.
Night falling today
Reflects the season,
In its own mild way
When cooling the sun.
My garden café,
With two bamboo chairs,
A glass topped table;
Now balmy night air
An island within
An island without,
My garden café,
A faithful hangout.
Deep reddish purple
Flowers still blooming,
My orchids enjoy
Fall's mild blessing.
Tonight's quiet breeze
Brings me sweet auras.
Orchids bring blessings,
Full scented mantras.
Night renews the day
Fall renews the year,
My garden café
Makes Gaia appear.
A great umbrella
Eight feet wide and blue
Stands at my table
Protecting me too.
One side a brick wall
Covered by ivy,
Keeps out the world's noise
From my calm abbey.
Bright yellow half-moon
Welcoming the night,
Dark shadows searching
Chasing the twilight.
All empty spaces
Filling with shadow
The air almost warm
A new day awaits.
Congratulations to Amy Craton who received her college degree at the age of 94. Read about it here.
Category: Poetry, SNHU Creative Writing, SNHU online creative writing, SNHU Student