by Rebecca LeBoeuf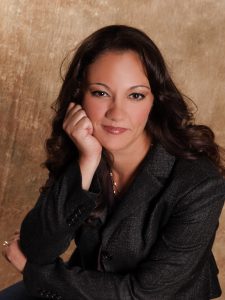 Emma Chase, a New York Times Bestseller for two series, "Tangled" and "Legal Briefs," is a writer of "sexy swagger," with a focus on contemporary romance and romantic comedy. "Royally Endowed," the third and latest installment of "The Royally" series, centers on the forbidden relationship between a member of royalty and her attractive bodyguard, who's held back by a rule to never fall in love with someone he works for.
Have you always written?
Yes, I've been writing creatively and for school publications since I was about 12 years old, through high school and college. And even when I didn't have time to actually write stories down, I was writing them in my head.
What's your process in developing your storyline and characters?
My stories usually begin with a character – who they are, their voice, personality and their conflict. The story develops as I realize where this character is in the beginning and how they end up.
What challenges do you face in your writing, and how do you overcome them?
Staying on schedule and being organized tends to be a challenge for me. For organization, having a strong outline and a scene or chapter list is helpful. The best way I've found to stay on schedule is to set aside three to four hours for writing – in the same place (my office) at the same time (usually 9 a.m. – 12/1 p.m.) every day. It's almost like the routine has trained my brain to be creative at that time, in that place. As with any job, life can get in the way, but when it doesn't, having that fixed writing time helps to keep me focused and on-task.
What has the road to publication been like for you?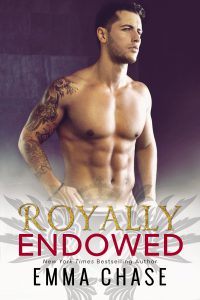 Unexpected. When I sent out "Tangled," my first book, for publication consideration, I received about 10 very nice rejection letters – and three offers to publish. At the time, my loftiest goal was to hold my own book in my hands. And then "Tangled" hit the NY Times Bestseller's list the week after its release. I published "The Tangled Series" and "The Legal Briefs Series" with Simon & Schuster and my work, including my latest, "The Royally Series," has been translated and published in over 22 countries. This journey has truly been a dream come true – it's an honor and a joy to share my stories and characters with readers.
How do you market your work?
I market my books on social media with graphic teasers, ads and excerpts, as well as print media and submitting advance reader copies to book bloggers and reviewers.
What do you wish you knew when you first started writing?
My agent, Amy Tannenbaum. She understands the business aspect of writing and she understands me – so she gives really great advice.
Who are the authors that have inspired you most, and how have they inspired you?
Julie Garwood and Johanna Lindsey because of the fun characters they've created, the emotions their stories stir and the wonderful longevity of their careers. And George R.R. Martin because he has shown writers everywhere that creativity is not an exact science and if you miss a deadline or two (or three or four), it's really not the end of the world.
To see a complete list of Chase's novels, visit her website.
Category: