by Pamme Boutselis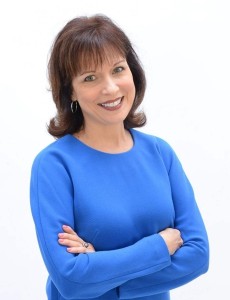 Teresa Burns Murphy is the author of a novel, "The Secret to Flying" (TigerEye Publications, 2011). Her writing has been published in "Amazing Graces: Yet Another Collection of Fiction by Washington Area Women" (Paycock Press, 2012), Academic Exchange Quarterly, Dreamstreets, Gargoyle Magazine, Inquiry, The Science Teacher, Southern Women's Review, The Penmen Review, THEMA, The Tower Journal, The Washington Post, and Westview.
She won the 1996 WORDS (Arkansas Literary Society) Award for Fiction, was a semi-finalist for the 2005 Peter Taylor Prize for the Novel, a finalist for the 2006 Kate Braverman Short Story Prize, and a finalist for the 2009 Janice Farrell Poetry Prize. She has worked as a high school English teacher, the director of an Upward Bound Program and a college professor.
Originally from Arkansas, she currently lives in Northern Virginia and is at work on a collection of short stories that are all set in a small Arkansas town.
To learn more about her writing, visit her at www.teresaburnsmurphy.com.
Have you always written?
I have aspired to be a writer since I was in junior high school. The first time I got paid for something I wrote was in the eighth grade. A classmate and I split the prize, five dollars, for our essays on school spirit. Despite that auspicious beginning, I didn't start writing in earnest until I was in my early 30s. I completed an MFA in creative writing at George Mason University 11 years ago, and I've devoted a substantial amount of time to writing ever since.
What's your process in developing your storyline and characters?
I typically start with a character and try to move that character through a storyline. I begin with an idea of what will happen to that character, but this initial idea almost always shifts significantly as the story unfolds. Sometimes I try to force the character to go a certain way, but there is a psychological process the character must go through and the writer must go through this process along with that character. I frequently have to remind myself of Robert Frost's famous words, "No tears in the writer, no tears in the reader. No surprise in the writer, no surprise in the reader."
Once I have the storyline somewhat established and a draft of the story typed, I print it out so that I can see the words in a different format and make changes. I go through this process numerous times.
Over time, ideas for changes come to me through reading and observations. I once heard E. L. Doctorow speak at the National Book Festival, and he said when writers are working on a story, they will find what they need. In my experience, this has been true though there may be a lot of false leads in the process.
When I think I have a decent draft, I read it aloud to myself to hear the voice of the story, trying to be alert to such things as wooden dialogue or writing tics. And then the revision process repeats itself relentlessly.
What challenges do you face in your writing, and how do you overcome them?
The biggest challenge I face is self-doubt. Why am I doing this? What makes me think I can write anything anyone would want to read? Silencing that inner critic is a huge hurdle to overcome. Of course, a large part of that challenge is the failure that every writer inevitably experiences. By failure, I don't just mean rejection – though that can be formidable and certainly erode a writer's confidence. For me, the most deleterious aspect of failure is my inability to transfer to the page what I have in my head. This failure, in turn, feeds that feeling of self-doubt.
Another major challenge I face is creating memorable scenes. I tend to tell too much. If writers tell the readers everything about a character, they deny readers the opportunity to make their own discoveries. I find it difficult to physically convey a character's feelings, and this is essential in evoking a strong emotional response. In "On Becoming a Novelist," John Gardner states, "Good writers may 'tell' about almost anything in fiction except the characters' feelings."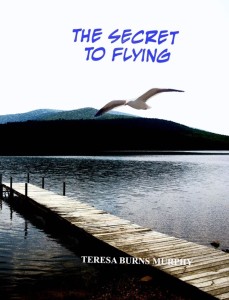 What has the road to publication been like for you?
My first published short story appeared in 2000 in a literary journal and that was the basis for my MFA thesis, Swimming for My Mother, which I completed in 2004. That novel was a semifinalist for the 2005 Peter Taylor Prize for the Novel. Over the next seven years, I revised the novel extensively and changed the title to "The Secret to Flying." Most of the first two chapters were published in THEMA in 2008. Though several agents and publishers expressed an interest in the novel, it wasn't published until 2011. In the meantime, I wrote two other novels, one for middle grade readers and one for young adults. Since that time, I have published several short stories and articles.
How do you market your work?
I have been fortunate to have been invited to read my work at several places, and two book clubs read and discussed "The Secret to Flying." When a short story is published, I mention my novel in my bio, hoping that if a reader likes the story he or she will like the novel as well. I sometimes write guest blog posts. Blogging is a good way to introduce your writing to readers. I don't have a personal blog because I want to spend as much time as I can on writing fiction. I also have a website and I post updates on Facebook, Twitter, and LinkedIn. Most writers are not very good at marketing their work, and I am no exception.
What do you know now that you wish you knew back then?
When I first started, I didn't realize how hard it would be to write well, whether writing a novel, a short story, or a poem. I also didn't realize how drastically the publishing world would change and how much time and energy submitting work would require. I wish I'd known to be more patient with myself and had simply concentrated on getting the writing done instead of worrying about publishing.
Who are the authors that have inspired you most, and how have they inspired you?
Tennessee Williams, Flannery O'Connor, Carson McCullers, William Faulkner and James Joyce are just a few of the writers who have inspired me. Each of these writers created unforgettable characters and placed them in richly detailed scenes, and they all captured undeniable truths about human nature that resonated with me.
If you could keep just three books in your library, which would you choose and why?
Every writer has to learn to read like a writer and though I am attached to so many books, I find the following three to be the most instructive in the craft of writing. Ask me the same question tomorrow, and I might list different books except for the first one – "Flannery O'Connor: Collected Works."
O'Connor's ability to create haunting characters as well as combine humor and horror in vividly rendered scenes is unparalleled. One of my favorite O'Connor short stories is "Revelation." The characters that populate the doctor's waiting room in that story are masterfully depicted through dialogue and description.
I would also choose "The Portable Sherwood Anderson." Anderson is superb at using the physical details of a character's environment to convey the character's situation. The very first sentence of "Hands" lets the reader know that Wing Biddlebaum is a deeply troubled outcast.
The third book would be "The Collected Stories of Ernest Hemingway." In his stories, Hemingway presents unblinking portrayals of humanity that culminate in indelible endings. In "The Killers," two men come into a diner looking for the man they plan to kill. Every detail and piece of dialogue supports the callousness of these two men. "The Killers" is a story so reflective of American culture that it is still fresh today. In the face of violence, the day must be saved and a hero – Nick Adams – emerges to do just that. When he finds that he is powerless to stop the killing, he is told not to dwell on it.
Category: