by Pamme Boutselis
Michael C. Keith is the author of over 20 books on electronic media, including "Talking Radio," "Voice in the Purple Haze," "Radio Cultures," "Signals in the Air," and the classic textbook "The Radio Station."  A multi-award winner in his academic field, Keith is the author of dozens of journal articles and short stories, and has served in a variety of editorial positions. He is the author of an acclaimed memoir "The Next Better Place," a young adult novel "Life is Falling Sideways," and five short story anthologies––"Of Night and Light," "And Through the Trembling Air," "Sad Boy," "Hoag's Object," and the recently released "Everything is Epic." Keith has been nominated for a Pushcart Prize and a PEN/O.Henry Award and was a finalist for the National Indie Excellence Award for short fiction anthology. Visit www.michaelckeith.com to learn more about the author. Read one of Keith's short stories, "Passing," here in The Penmen Review.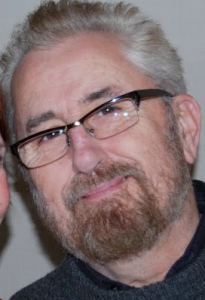 Have you always been a natural storyteller?
I'm not sure I'd use the word natural, but I've always had story ideas and a desire to articulate them. I envy those who write from some inner drumbeat. I always have to pursue the rhythm, often laboring as I do. It's a sublimely satisfying experience when you achieve synchronicity and the words find the beat.
Where did your interest in radio come from?
When I was a kid living with my alcoholic father in various cities around the country, the only thing we had was a cheap transistor radio. It became my lifeline and principle source of distraction. Speaking of natural, I suppose it made sense that I'd perceive a career in radio as the road out of poverty and despair.
With more than 20 nonfiction books on electronic media as well as an acclaimed memoir and several short story collections, what prompted you to turn to fiction?
I found that my enthusiasm and interest in academic and historical writing had declined substantially after over a quarter century devoted to it. I suppose writing my memoir several years ago was a sort of catalyst. It felt liberating to draw from my own experience rather than having to spend a lot of time researching a subject and then adhering to a prescribed scholarly format to satisfy expectations.
However, it was a few years before I ventured into pure fiction. During that time I did more academic writing. Then one morning I woke up with a title in my head––"The Everlasting Sorrow of Silence." It stemmed from a dream I had about my unresolved relationship with my recently departed mother, so I went to the computer keyboard and wrote a story about it. That seemed to open the floodgates five years ago, and I've been writing short stories since––nearly 150 at the moment.
What is it about short stories that appeal to you?
Because they're just that––short. A few hours or a couple days and you've created a little world. The quick fruition of an idea is very gratifying to me. I'm not a daily writer. That's for the professionals determined to make a living with the pen––and good luck to them. That said, I do aim to produce a story at least every week or so. I've managed to maintain that schedule for over four years and hope to continue doing so.
Funny, I never was what you'd call a big fan of short stories, but writing them has felt pretty natural, even though I'm still not what you'd call a devoted reader of short prose. It's a great art form and I have no delusions of ever mastering it. I write because it somehow validates me. It's important to me to exercise my imagination and give vent to my creativity. The stories just seem to be there, and I hope that remains to be the case. I feel that writing them is important to my well being, my mental health. I would like to be able to write stories forever. As I approach retirement, I look at it as a hobby . . . something to keep the mind from atrophying.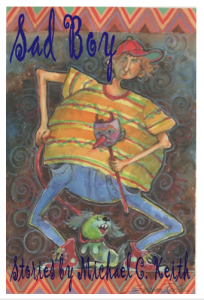 Your characters are so rich—what's your creative process like in developing them?
Thank you for saying so. I wonder about that sometimes. My fear is that I race through the stories without adequately texturing character and scene. My process in creating character is simply to envision the type of person who would occupy the story line I seek to develop. They seem to come pre-made once I identify their role and function in the piece.
How has your career as a writer evolved over the years?
I really didn't begin writing with any kind of serious intent until I entered academe. I started with articles on radio and then graduated to textbook writing. I recalled Hemingway's advice to writers, to paraphrase: "Write about that with which you are most familiar." I'd spent a decade as a radio broadcaster and ended up teaching the subject, so writing about it came easily. After publishing several textbooks, I shifted to academic monographs focused on the role of radio in society. After a dozen of those, I really felt like doing something different. I finally tackled my memoir, and it was sort of liberating to write about something other than media. The book was well-received by critics, and that was encouraging.
If you could give advice now to your 25-year-old self as a writer, what would you say?
Great question. I'd tell that young man to develop more patience and an eye for detail. Also, to write daily and not worry about publishing––not let it become the means to an end but to learn to enjoy the process of writing. I'd be a much better writer now had I heeded that advice.
What prompted your memoir?
I grew up knowing I had a very unique and bizarre childhood, so I was determined to write about it. At five, my parents divorced and I went to live with my alcoholic father. For the next dozen years we wandered America's countryside courtesy of our thumbs. It was a period of great deprivation mitigated by the freedom and adventure of the open highway. As one critic stated in his review of the book, "The Next Better Place is a combination of Huck Finn and On The Road." That's a pretty good description of the book, although I don't claim it possesses their level of literary merit. It took years to get the manuscript right, and it went through many incarnations before finding a publisher. Algonquin Books contracted the memoir, and it was a lovely experience, because my editor there was so tuned into my story. She had a son the age of my character in the memoir, so she could really relate. As they say, it's all about finding the right publisher. You can be rejected by a hundred presses and then find one who thinks your manuscript is fantastic and is eager to publish it. [click to tweet]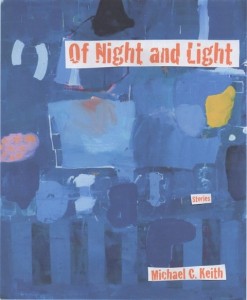 Given the sporadic nature of your formal education in your youth, how did you progress into an academic career as well as that of a writer?
It was a circuitous route, that's for sure. I had no real formal education to speak of. That is to say, my life with my father did not facilitate my attending school for any prolonged period of time. At seventeen, I convinced my father to sign me into the army, and it was there that I began my quest for academic credentials. While serving in Asia, I received my high school GED. When I returned stateside, I attended a school that specialized in educating and training future broadcasters. While working as a radio announcer, I took college courses on the GI Bill. Eventually I got my degree. Over the years that followed, I would go on to receive my master's degree and enter college teaching. Eventually, I received my doctorate and have taught at Boston College for twenty years and at other schools before that. My drive derived from my determination not to end up like my father. He was a smart guy but had no idea how to live a normal and productive life. He was what I call a great "reverse" role model.
What challenges you in your writing?
To improve and grow, of course. I'd like to develop a more literary writing style, but that requires a level of dedication and patience that typically eludes me. That said, I don't want to take the pleasure out of creating stories by agonizing over the selection of each and every word and the construction of each and every sentence. I need to find a middle ground and have on occasion.
Category: