by Rebecca LeBoeuf
Dubbed a "Writer to Watch" by Publishers Weekly, Naomi Jackson had her first novel published last year. Since then, "The Star Side of Bird Hill" won the Late Night Library's Debut-litzer prize and garnered praise from such notables as The New York Times, The New Yorker, Kirkus Reviews, NPR and Entertainment Weekly. This compelling coming-of-age novel follows two young sisters living in Barbados with their grandmother after their mother could no longer care for them in Brooklyn.
Have you always written?
In a sense, yes. I was always penning stories as a child and threatening my family to write about them, and then began writing angst-ridden poetry as a teenager. I didn't begin writing seriously until I graduated from college 15 years ago, and have been on the writing path ever since.
What's your process in developing your storyline and characters?
Most stories begin for me with characters and a question that I'm interested in answering for myself. In short, people and obsessions drive my work. In the case of my debut novel, "The Star Side of Bird Hill," I began with two characters – Phaedra, who's ten when the novel opens, and her older sister, Dionne. The novel came to life when I found a scene where they interact with friends they meet in Barbados when they travel there from Brooklyn in the summer of 1989. The question that drove the book was one that nagged me when I was a child in Brooklyn, namely what would have happened if my parents made good on their threats to send my sister and me for the summer and never came back for us.
What challenges do you face in your writing, and how do you overcome them?
When I was writing this novel, one problem that I faced was how to maintain focus to complete a full-length work of fiction (I started out writing poems and short stories, so I wasn't sure I could finish a novel). As I got to the final stages of this project, I had to find enough emotional stamina to confront the intense themes this novel takes up – family dysfunction, suicide, coming of age, etc. I learned to show up for the writing every day, but to be careful about not over-writing (I generally worked for 2-3 hours each morning) so as to avoid a kind of creative hangover.
What has the road to publication been like for you?
Long! I began writing this novel in December of 2009. It took me four years to complete a draft of the novel, and then it was published two years later in June 2015. The most challenging parts along the road were the dedication to completing this project and then patience as I waited for it to emerge. I was grateful for the extra time as it allowed me to work on things like setting up a website, teaching myself about social media, etc.
How do you market your work?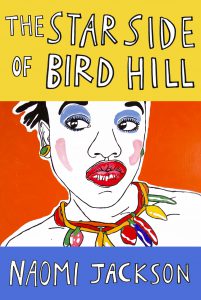 I generally see the marketing of my work as a partnership between myself and my publisher, with them taking the lead and me doing work to support their efforts. I try to invest time in connecting with readers on social media and making myself available for press and events.
What do you wish you knew when you first started writing?
I wish I'd known how much of writing well would depend on my ability to be honest about my interior emotional life and the lives of the people around me. I think that in the beginning I was more focused on nailing issues of craft, when in fact the most challenging and rewarding parts of the writing process for me have been being curious and unflinching about a certain kind of emotional investigation.
Who are the authors that have inspired you most, and how have they inspired you?
I'm a huge fan of Victor LaValle, who inspires me by the athleticism of his prose (he writes a damn good sentence) and his willingness to take risks by moving recently from traditional literary fiction and towards the horror genre, trusting his readers would follow him.
I'm inspired by the writings of Audre Lorde because of her commitment to activism alongside her literary work, but perhaps more importantly, her considerable range in working across genres, including poetry, fiction and essays. Toni Morrison is a literary hero because she is a writer deeply committed to writing about African-American women and communities and is in
Toni Morrison is a literary hero because she is a writer deeply committed to writing about African-American women and communities and is in mastery of her voices and stories. I'm also inspired by Morrison's work in literary criticism and the essential role she played in editing and publishing works by black writers and cultural figures like Toni Cade Bambara and Muhammad Ali.
If you could keep just three books in your library, which would you choose and why?
Jamaica Kincaid's "Annie John," Shay Youngblood's "Soul Kiss" and "Sister Outsider," an anthology of collected writings by Audre Lorde. These are the three books that I feel helped raise me as a writer, and to a certain extent, as a young black woman. I return to them at least yearly, and find something new to enjoy in their fierceness and clarity each time.
To learn more about Jackson and her novel, check out her website.
Category: