by Rebecca LeBoeuf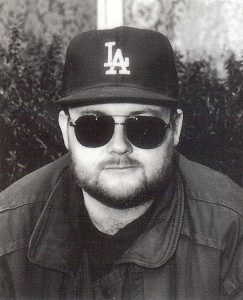 Author and screenwriter Ryne Douglas Pearson may be best known for the 2009 film, "Knowing," a sci-fi thriller featuring Nicholas Cage that hit number one in the international box office during its opening weekend. He first emerged in the world of screenwriting, however, with the film, "Mercury Rising," featuring Bruce Willis, based off of Pearson's 1998 novel, "Simple Simon."
Focused primarily on supernatural fiction and thrillers, Pearson writes under multiple pseudonyms and has 24 published novels to his credit.
Have you always written?
I started writing stories back in elementary school, so, I guess so. That continued through junior high and high school. My first published story was in our junior high literary anthology that was put out every year. It was a cringeworthy "Twilight Zone" homage/rip-off story about a typewriter that could predict the future.
What's your process in developing your storyline and characters?
I just start and keep going. I'm a big believer in actually writing. Just getting things down on paper… or virtual paper, I guess it is now. I don't do outlines or character sheets. I just write and let my brain have free rein.
How does novel writing differ from screenwriting?
Screenwriting is mechanical, in many respects. There are parts to it, like an engine. Flow is not as important because it is going to be interpreted. I like flow, and managing that very aspect of a novel. Making progression seamless is one of the pleasurable parts of novel writing.
What challenges do you face in your writing, and how do you overcome them?
Time is always a challenge. Making time is how I overcome that. I tell other writers to put their butt in the chair and make clicky sounds with the keyboard. It's not magic. It's work.
What has the road to publication been like for you?
When I started 25 years ago, it was all about getting an agent. I received over 200 rejections before I landed my agent, and he quickly sold my first novel. Now, I don't even have a literary agent. I publish all my own works through retailers directly, including all my older novels whose rights I regained from the publishers. I absolutely love being in total control of the publishing process.
How do you market your work?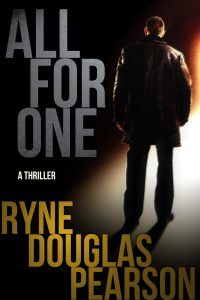 Mostly through mailing lists and advertising on Facebook and Amazon. I have several pen names, so managing each 'personality' takes some discipline and juggling. In fact, most of the books I sell aren't under my own name.
What do you wish you knew when you first started writing?
That you don't need permission to write. Don't wait for anyone to 'approve' what you want to write. Just write. Just write. Just write.
Who are the authors that have inspired you most, and how have they inspired you?
Stephen King and Tom Clancy. Stephen is wildly successful, but his writing is often dismissed. That is a mistake. "It" is one of the finest pieces of American literature ever written. It is rich in the nuances of childhood, loss, abandonment, fear and how transitioning to adulthood doesn't erase the past, and can, in fact, magnify what was experienced. Tom Clancy showed me that someone who wasn't a 'writer' could write successfully. He broke the rules and made it on his own terms.
If you could keep just three books in your library, which would you choose and why?
"It" by Stephen King, for the aforementioned reasons, "Fahrenheit 451" by Ray Bradbury because it is the first true novel I can remember reading and "Robert Frost's Poems" by Robert Frost because I love his language and the imagery his words convey.
Check out Pearson's website for more information on his work.
Category: