by Rebecca LeBoeuf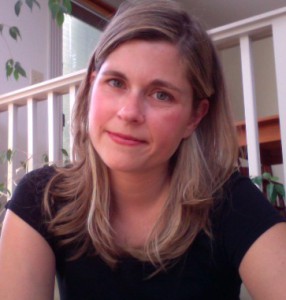 Jo Knowles is an award-winning author of young adult and middle grade fiction novels.
Her first novel, "Lessons From a Dead Girl" (2007), was presented with The Pen New England Children's Book Discovery Award and named A New York Library Book for the Teen Age.
Knowles' middle grade fiction novel, "See You at Harry's" (2012), achieved an overwhelming amount of recognition. It has been named a New York Times Notable Book of 2012 and made the Amazon Best Middle Grade Books of 2012 and the International Reading Association Favorite 2012 Books lists.
"Jumping Off Swings" (2009) and its companion novel, "Living with Jackie Chan" (2013), have earned a combined total of 14 awards and nominations. Half of her novels attained the YALSA Best Fiction for Young Adults title, and her most recent novel, "Read Between the Lines" (2015), made The IndieBound Next Spring '15 List.
Knowles currently teaches writing in the Southern New Hampshire University's MFA Program as she continues her creative writing. For more information on her and her published work, visit her website.
Have you always written?
If you count some terrible poems about my pony when I was growing up, yes. But I started to really love the process and art of writing when I was in college.
What's your process in developing your storyline and characters?
I usually live with an idea for a few years before I begin writing the story. I think about all the possibilities, the characters, the approaches I might take. When I start writing it in my head when I wake up in the middle of the night, I know I'm ready to open a file and get to work. Usually I write a very messy "discovery draft" and then I begin the big job of revising.
What challenges do you face in your writing, and how do you overcome them? 
These days my biggest challenge is discipline and putting writing first. I teach writing, and that takes up a good chunk of time, though I love it, and can't imagine not doing it. I also travel a lot to speak at various conferences and festivals, and again, that takes a lot of prep time which pulls me from my writing time and space. I've started making manageable daily goals for myself and forcing myself to reach those before doing anything else, including laundry. Putting my writing first is hard, as I start to panic if other work builds up, but I've learned that I'm in a much better place mentally to tackle all my other responsibilities if I've reached my writing goals first. It's kind of like exercise that way. Once you do it, you can relax and feel good. And you resent less the other things your day demands if you've gotten your big accomplishment done first.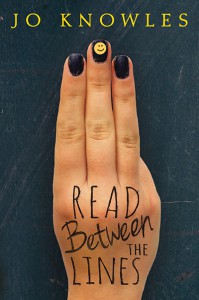 What has the road to publication been like for you?
Very long and winding, but all the detours were ultimately well worth it.
How do you market your work?
I have a pretty supportive online presence, and I speak at conferences and things like that. It is really hard to self-promote, especially as a shy and somewhat modest person, so I try to mix all of my social media platforms with personal stuff as well as promotional. I think if people see how I live my life, that I have similar daily struggles and joys, we're more likely to feel connected in a genuine way, as friends. That way, I feel more comfortable when I share a good review, or an award, or a venue I've been invited to, because it feels less like constant self-promotion and more like what it is: genuine excitement and appreciation.
What do you know now that you wish you knew when you first started writing?
That the longer road is better. Publication is not a race or a contest. The speed or success of one person's journey never means anything about your own.
Who are the authors that have inspired you most, and how have they inspired you?
Holly Black and Libba Bray are true artists. I've been friends with them since their first books were coming out, and I can honestly say they haven't let fame change them at all. They still work extremely hard at making each book better than the last. They push themselves to try new things, not rely on what sold well first. They also give back to the writing community in countless ways. And they have big hearts. They are amazing people and have been incredible sources of support and encouragement on my own journey.
If you could keep just three books in your library, which would you choose and why?
There is no way I would survive with just three books. My shelves are overflowing and I have piles on the floor. Every book I read feeds my heart and soul in a different way. I think if I only had three, I would starve.
Category: