by Rebecca LeBoeuf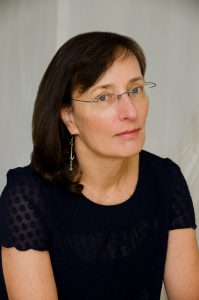 Author Julie Schumacher draws from her own experiences as a professor to produce hilarious pieces about working in higher education. Schumacher's most recent contribution was "Doodling for Academics," where she joined illustrator Lauren Nassef to create a coloring and activity book. The 96 pages are "designed to help you survive life in higher education without losing your mind."
Schumacher's most recent novel, "Dear Committee Members," is written in a series of recommendation letters. In 2014, it was named a best book of the year by both NPR and The Boston Globe and earned the Thurber Prize for American Humor, making Schumacher the first female recipient of the award.
Have you always written?
I started writing when I was 12 or 13. I wrote a lot of sad poetry when I was younger, which was fairly awful as poetry goes, but it helped me to fall in love with language and to see how powerful the act of writing could feel. I turned to fiction when I was in my 20s.
What's your process in developing your storyline and characters?
Both develop gradually and slowly, one draft at a time. Plot is hard for me; sometimes I feel when I work on the plot of a story or a novel that I'm playing chess – and I am not a good chess player. You need to be able to see a few moves ahead.
What challenges do you face in your writing, and how do you overcome them?
I'm more patient than I used to be; I have more perspective, being older and having written for a long time. Sometimes I'll work and work on a project and it will simply fail – that happens. And I've learned how to pick myself up and start again.
What has the road to publication been like for you?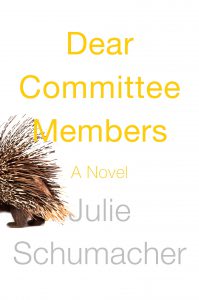 I published a few short stories here and there before publishing my first novel, "The Body Is Water," when I was about 35. I think if I had known when I was 15 that it would be 20 years before I would publish my first book, I'd have been horrified. After publishing a book of short stories, "An Explanation for Chaos," I turned to writing for young adults and children, probably because my own children were young at that time.
How do you market your work?
Not very effectively. Marketing is a skill very separate from, and different from, writing. And the marketing process has changed enormously over the past 20 years. After my first novel came out, I sent hundreds of postcards to bookstores and libraries asking them to carry and sell the book. No one in their right mind would send postcards now.
What do you wish you knew when you first started writing?
That it's okay for the writing to go slowly, for it to take a long time. Writing is a life-long commitment.
Who are the authors that have inspired you most, and how have they inspired you?
I read a lot – mainly realistic fiction – and I can find inspiration in a beautiful phrase or insightful paragraph or in the gesture or remark of a character. Inspiration is readily available everywhere.
If you could keep just three books in your library, which would you choose and why?
Hmmmmm.  I suppose I would want to cheat a bit on this response and include the collected Shakespeare, the collected Jane Austen and the Oxford English Dictionary.
Visit Schumacher's website to see a complete list of published work.
Category: