by Rebecca LeBoeuf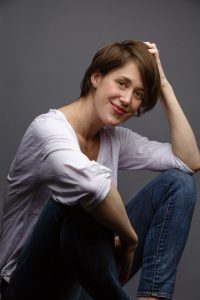 Author and photographer Rachel Hulin started using social media to garner interest in her novel, "Hey Harry, Hey Matilda," long before it published this year. She created a blog that introduced the characters and an Instagram account that allowed them come alive in a different medium, creating a new and unique dimension to her book. "Hey Harry, Hey Matilda" follows the complicated lives of fraternal twins as they take on the world and stay connected via email.
Have you always written?
I have always written, yes— but in different guises. I wrote feature stories for my college newspaper and then moved on to writing about photography for a number of news outlets before I found my way to fiction and storytelling. As long as I feel authentic in the narrative I'm in, I can slide around between genres.
What's your process in developing your storyline and characters?
It's a muddle! Like many writers, I keep an ongoing list of great, grabby story ideas, but I often end up making something quite different than the work I was intending. I tend to clue into a certain voice or character who feels true to me, and then I build a story around that voice. When I wrote "Hey Harry, Hey Matilda," I had actually been working on a story about a wedding photographer, which was a much more viable idea commercially in my mind. But I moved on to Matilda, because I felt compelled to hang out with her.
What challenges do you face in your writing, and how do you overcome them? 
I have a hard time pushing through when the writing isn't coming easily. I want things to be fluid and excellent in their first draft iterations, and of course that is never the case. So, I suppose the short answer is: Hanging tight when the work is bad, and trusting that it will get there with revision. (I also think it's an important to let an idea die when it needs to, however.)
What has the road to publication been like for you?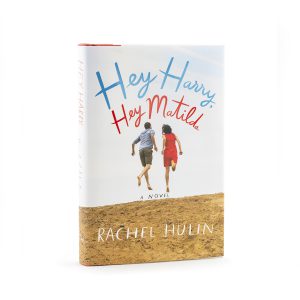 It certainly took some time—I started "Hey Harry" as a blog in 2009, and then let it sit and marinate for a few years while I moved on to other projects. I picked up the thread in 2014, wrote it in about a year, and then submitted, revised, submitted again. It was a long process.
How do you market your work?
Since I am both a photographer and writer, I have a lot of fun making things cross-genre. For "Hey Harry, Hey Matilda," I made a trailer and also parsed parts of the book out on Instagram to find an audience.
What do you wish you knew when you first started writing?
I wish I had not been so intimidated by others; there is room for everyone. I also wish I had known to follow all my little whims and fantastical ideas, even though they may not have made sense when I pitched them. The ideas that bring you joy and that make you want to keep writing will win readers over.
Who are the authors that have inspired you most, and how have they inspired you?
Oh, so many. Right now on my desk are books by Marcy Dermansky ("The Red Car") and P.G. Wodehouse ("Right Ho, Jeeves!"). I gravitate to books with a strong sense of authority, master of craft and just plain fun.
If you could keep just three books in your library, which would you choose and why?
Hmmm… "Franny and Zooey," "Department of Speculation" and "Fun Home." These all crystallize parts of life so clearly for me.
Visit Hulin's website to read reviews of "Hey, Harry, Hey Matilda" and view some of her photography.
Category: