On Wednesday, May 17, 2023, Word for Word, Southern New Hampshire University's (SNHU) online literary series, convened a panel of indie-publishing experts to explore nontraditional paths to publication. Hosts Jacob Powers and Paul Witcover, the associate deans of SNHU's online creative writing programs, welcomed three distinguished panelists: Gavin Grant, Michael La Ronn and Terry Maggert.
The following is Part II of an excerpted transcription of the interview with Gavin, Michael and Terry, edited for the page (Take a look at Part I here):
W4W: How can writers avoid the risk of falling prey to scams, trusting an untrustworthy publisher, hybrid press, or whatever. What are some of the warning signs?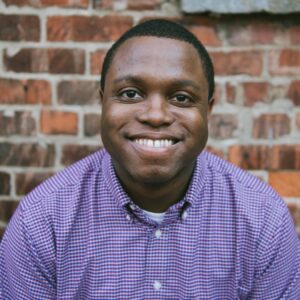 La Ronn: At ALLi (Alliance of Independent Authors), one of the reasons we were founded is to help shine a light on the service providers that are doing a really good job for authors and the ones who are not doing a really good job for authors.
There are a lot of good people in the publishing community who deserve to have their voices amplified. And there are some who are, unfortunately, not doing a very good job and maybe don't have scruples, and that should be amplified too. Sunlight is the best disinfectant.
At ALLi, we have a watchdog service. You can find us at selfpublishingadvice.org. And it's our watchdog's job to vet a lot of these services for writers. That will help you avoid a fair amount. There (are) also websites like Writer Beware, run by Victoria Strauss, that do a really good job of shining a light on unscrupulous people.
I think ultimately, at the end of the day, what it boils down to is, are they promising something that is just completely outside of what people would typically get? Are they promising you results really quickly? Because we all know results don't happen quickly in this business.
Almost nobody gets rich quickly as a writer. Yes, there are people who have success, but that success is usually because they've worked pretty hard over a long period of time. So if someone is trying to promise you super-fast results in helping you get rich quick, that's red flag number one.
Red flag number two is (a poor reputation, so) just do Google searches on companies. You'd be surprised at what you can find by just asking around in different communities for someone's experience with this company. You will usually find everything you need to know by talking to just a few authors or doing a quick Google search and seeing, hey, wait a minute, this company, the quality of their books isn't so good, or maybe their contracts are a little hinky.
That's why this is such a great time to be an author. Ten years ago, a lot of these resources didn't exist. Nobody knew. Now getting information is really just a Google search away.
Maggert: Preditors and Editors is another good site. You know, if you're in the business for any length of time, you start hearing the same names. Like a bad penny, bad people keep turning up. They rebrand. They hang out another sign. They rename themselves and try to exploit people.
W4W: What is the cost for starting an indie publishing company or the cost for self-publication or the cost of hiring an editor?
La Ronn: Basically, there are two main elements you need to be able to produce a book. The first is a cover design, and the second is editing.
For a cover design, there are different options. The first is you can pay for what's called a pre-made cover, which is where a designer pre-makes the cover, they put it on a marketplace where you can purchase it, you buy it, and they put your name and the title of your book on there. Pre-made covers will cost anywhere from $75 to about $200 or more for high-end designers.
You can also get a custom design. You give the information of the book, and the designer creates it for you. That's going to cost you a few hundred dollars. Designers who have been in business for longer tend to charge more. Designers who have been in business less tend to charge less. So you can always find somebody in whatever sweet spot you're looking at.
For editing, it depends on what kind of editing.
There's developmental editing, where they look at the big picture of your story. They help you with the structure, the plot, kind of the big-picture things. That's the most expensive type of editing you can buy, and it's going to cost you anywhere from the high end of several hundred dollars all the way up to several thousand dollars. It's the most expensive type of editing, not necessarily needed or recommended for every author out there.
Then there's copy-editing, which will usually run you a few hundred dollars or more per manuscript, depending on how big your manuscript is and how much work it needs.
I think every author needs a copyeditor and, if you can afford it, a proofreader. That will also run you right around the same range. So if you do the math, for a copyeditor and a proofreader, you're looking at a few hundred dollars all the way up to a thousand or more.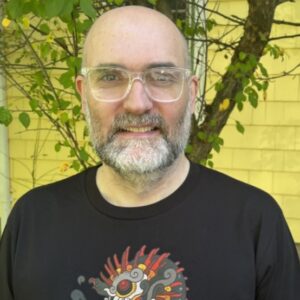 W4W: Gavin, you started Small Beer Press with two books a year. But still, that money had to come from somewhere. What advice do you have for folks who want to explore an indie press or even perhaps indie journals or literary journals that they want to start from the ground up?
Grant: I don't recommend you start a literary journal unless you have a financial sponsor, a fiscal sponsor like a university or college.
We started a zine because I saw a billboard that said you can take a week's holiday in Miami for $200. And I thought, "I don't want to go to Miami, but I do have $200." So I started a zine, and that's how much it cost. If you want to publish something, if you have a friend that works at Kinko's, it costs even less, because they will often run it for free.
But when we started publishing books, there were a lot of self-publishing and small-publishing books that we read. And one of the things I read was that you need at least 2,000 copies of a book for your distributor to get a decent coverage across the country. You don't want to print 700 copies and then all the bookstores in Oregon are like, but we ordered and we didn't get any books; this is sad. So as you print more, the unit cost goes down.
But if you print 200 copies of a book and it's a 250-page novel, it costs you anywhere from $3,000, very, very cheap, (and) may not be very good. We use 30% recycled paper in all our books. So if we printed 2,000, it would cost like $4,000 to get it into the store, and that's after the costs that Michael talked about.
A while ago, I wrote something about how to start a small press. And it was, basically, do you have money that you're willing to spend? And if it all goes away, are you OK with that?
The main thing I would say is, if you want to start a small press, do it with some friends. It's very easy to burn out. Our zine comes out twice a year because we knew people who had started quarterly magazines that burned out. You need a team of people, a group who think this is a good idea, a way to spend some time. And it is fun.
And as a writer, there is nothing like reading submissions from other writers to show you what you should and what you shouldn't be doing. If you read a couple hundred manuscripts, you will get a good idea of why people pick up something and stop reading in two pages.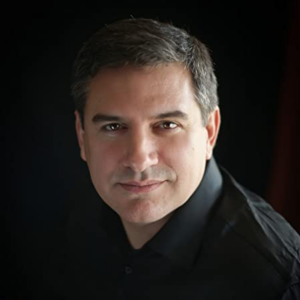 W4W: Terry, what about you?
Maggert: From a monetary standpoint, my first novel was about 81,000 words, and I published it in total for $475. It was not a very good novel because it was all of the things that I don't do now. I was teaching myself how to write books. And with that being said, my cost is going up, but that's because I want different things, and I believe very powerfully in the cover.
I think that I've mentioned before, and I used to tell my students, a good cover absolutely captures people. And font is important. Like, I'm a little bit of a maniac about font.
Readable font is a critical detail that tends to get overlooked. I tell young writers, make sure that it's readable as a thumbnail, because 70% to 80% of books are purchased from phones. And if you can't read it as a thumbnail and it's Gothic script or something like that, it might be wonderful, but you're not going to sell.
Continue reading Part III here.

Category: