by Pamme Boutselis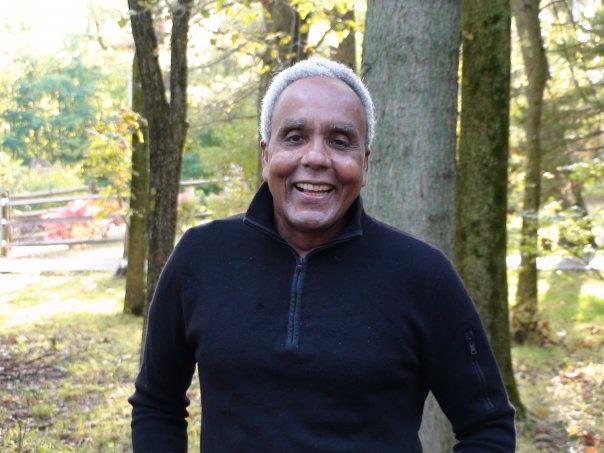 Little in Joe Boyce's early years would have led him to believe that he would one day be a journalist, let alone a senior editor at The Wall Street Journal, the deputy bureau chief in New York of TIME magazine or even land his first writing gig as a reporter at The Chicago Tribune.
The expectation might have been unrealistic given that people of color seeking employment in the late 50s and early 60s didn't necessarily have those types of opportunities available to them. Like many young black men, Joe Boyce pursued a civil servant position. An unlikely meeting led to the possibility of a new career as a journalist. With determination, a strong sense of curiosity and an even stronger work ethic, Boyce went on to cover and supervise some of the biggest stories of three decades.
His work includes coverage of such notable events as the 1968 Democratic National Convention in Chicago, the 1969 Civil Rights Poor People's Campaign and Resurrection City in Washington, DC, the Nigerian-Biafran War in 1969, the Republican and Democratic National Conventions in Miami in '72, along with the kidnapping, capture and trial of Patty Hearst in the mid 70s, and the missing and murdered children in Atlanta in the early 80s.
Boyce has taught and lectured extensively at colleges throughout the nation, including Duke University, Howard University, University of Alabama, Harvard, Stanford, UC Berkeley, Purdue, Ohio State and Columbia University.
In addition, he has been a professional jazz musician since 1954, and toured the country in the latter part of the 50s as a vibes player in The Dozier Boys.
While semi-retired at present, Boyce maintains a consultant role with The Wall Street Journal, and has been an adjunct professor in recent years at Indiana University/Purdue University at Indianapolis School of Journalism.
How long were you a police officer, and what led to that particular occupation?
I was a police officer for five years, from 1961 to 1966. It was at a time when blacks were denied employment in the private sector and had to train to become independent professionals or civil servants. I decided to try the police department when a classmate of mine at Roosevelt University in Chicago came to class in a police uniform. When I asked how he could be a policeman and college student at the same time, he responded that the department arranged your schedule to allow college attendance. That intrigued me and I took the police test the next time it was offered, ranking number 10 on the list in the city. I also thought of it as an opportunity to be of service.
What did you like about the job?
The job was exciting mainly because every day was different and you indeed were able to help people. During the five years, I was a beat patrolman, undercover vice detective, evidence technician and finally, a law instructor in the police academy.
Where did writing come in? Were you always a writer, and did you write during your time as a police officer?
I wasn't always a writer, but my mother had been an English professor and I learned a love of language and books from her. There's a theory that police officers make potential journalists because much of their job is observation and recording of facts and writing reports (stories?).
When did you make the decision to go full-time into journalism, and how did you get started?
As I said before, black parents normally didn't encourage their kids to prepare for jobs for which there was little likelihood they'd be hired, i.e. journalism, architecture, investment banking, so I was enrolled in night law school in hopes of becoming a lawyer.
In the summer of 1965, Chicago, like many other American cities, was caught up in racial and political turmoil and was the site of many demonstrations for and against one cause or another. I was assigned to a demonstration on North Lake Shore Drive at the old Federal District Court of Appeals, the site of a protest against hearings by the House Un-American Activities Committee. There was little going on, so there was a lot of stand-around time for the cops assigned.
I was approached by a middle-aged man who asked questions about what was going on, questions somewhat more sophisticated than those of the average onlooker. When he responded in the affirmative after I asked if he was with the press, I told him I was not authorized to speak to him and that he needed to talk to the lieutenant in charge. He said he wasn't covering the demonstration but lived across the street and it was his day off. As a journalist, he was simply curious, he said. I asked what he did. Turns out he was the foreign editor of The Chicago Tribune. That got my interest. I asked if had he been a war correspondent? He had, in World War II. We began to talk of his experiences and I told him some things about myself.
The following day he returned and we talked some more. It was my last day on that assignment and when it was over, I wished him well and told him I'd enjoy running into him again sometime. He smiled and asked, "How would you like to be a newspaper reporter?"
Prior to that time, I had never thought of journalism as something I would do. The lure was finding out why, for so many years, blacks had been excluded from mainstream journalism. It was agreed that, on my vacation the following winter, I would spend a week trying out at the Trib to see if they liked me and I them. To make a long story short, I became the first person of color to be a reporter for the daily Chicago Tribune. I say "daily" because there was a black reporter who worked for a once-a-week neighborhood section put out by the paper, but he left before being promoted to the city room of the daily paper.
When I started, I had no formal journalism training. After a year, I knew how to put the paper out all by myself, if necessary; reporting, editing, picture captioning and cropping, headline writing, working on the printing floor with hot type, etc.
*****
Boyce was a reporter for four years for The Chicago Tribune, before moving on to TIME magazine, where he served as a correspondent for several years, then bureau chief in San Francisco and Atlanta before attaining the role of deputy bureau chief in New York until 1987. He became a senior editor at The Wall Street Journal, specializing in public, social and urban policy coverage for eleven years, and went on to become an adjunct professor at Columbia University School of Journalism in N.Y. in 1999.
Have there been some stories over the years that have completely captivated you as you were researching/writing them? If so, what were they?
Some of the most memorable stories include the Patricia Hearst kidnapping and trial, for which I supervised coverage for TIME magazine; a Chicago Tribune story tracing the backgrounds and lives of two teenagers sentenced to death for the murders of two other teens. While the four boys had similar backgrounds, the two murdering teens were headed in the opposite directions of the teens they killed, who were scheduled to begin attending a school for gifted kids.
Although your position was one of a pioneer in many ways, did you have mentors along the way that encouraged you to push further than you perhaps might have otherwise (other than the gentleman who first asked you if you would be interested in writing for the paper)? Have you taken others under your wing as a mentor?
My greatest mentor was my mother, Sadie Boyce, a single parent (she and my father separated when I was a baby) who earned a master's degree from the University of Illinois in the 1920s. She was strong, supportive, loving and pragmatic. I have been fortunate to mentor many young people in the business and as an educator. In 2006, I won the Alfred Bynum award for "excellence in academic mentoring by a part-time faculty" at Indiana University/Purdue University at Indianapolis.
You taught journalism at IUPUI. How long did you teach, and what inspired you to do so?
I had been teaching for several years and have lectured at a number of universities. I was visiting faculty at The Summer Program for Minority Journalists at UC Berkeley, The University of Alabama summer program for minority high school journalists, and the Poynter Institute symposium on journalism ethics.
I have been an adjunct instructor at Columbia University, New York, and at IUPUI. Institutions at which I have lectured include: Howard University, University of North Carolina, Duke University, UC Berkeley, University of Kansas, University of Ohio, Ohio State, Harvard, Bowie State University, Bradley University and Stanford.
What appeals to you about teaching?
Teaching is a pleasure on a number of levels: Selfishly, it allows me to feel young by associating with young people and keeping up with trends, to explore the "ham actor" in my makeup by temporarily being the center of attention. But more importantly, free and unbiased media are one element that must prevail to preserve democracy. I like to think that, by passing on some of my knowledge and experience to students, there may well emerge a young woman or man, or maybe a few, who will grasp that notion and carry on the tradition in ways that exceed what I and my peers were able to accomplish.
Given the current state of print journalism, what did you tell your students who are pursuing this career?
It is indeed tough out there right now. The profession is going through transition. But if the public is to be informed accurately and in an unbiased and timely manner, there will always be a need for trained, professional journalists who abide by the standards and ethics of the profession. The public should demand no less. However, in a democracy we get the quality of leadership – and journalism – that we ourselves (the public) tolerate.
Category: