by Amy Covel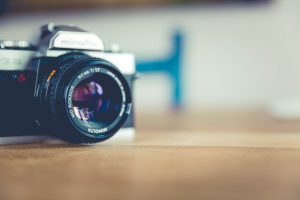 I think we all look back fondly
At how naïve we were
Starting that very first job.
We think:
"I look nothing like that ID badge
I wear on my shoulder."
And it isn't even just because
You now wear your hair differently
Or because you got rid of that outfit a long time ago
Or even that you don't do your makeup
Like an Egyptian anymore.
There's something in your eyes
In your smile that you couldn't replicate
If you practiced every day in front of the mirror.
The person on that ID badge is literally
A snapshot in time
A time you'd probably like to get back to.
There's a part of you
That wants to hang onto that naïve smile
Because there's days when that's all the smile you have.
Category: Poetry, SNHU Creative Writing, SNHU online creative writing, SNHU Student