by Brianna Kittrell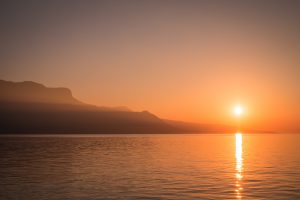 If the moon could speak to the sun,
she would commend him on a long day done.
She would tell him that he owns her heart,
and that there is no light when they are apart.
She glances him in passing, though it be very brief,
and the warmth he takes with him gives her little relief.
His glow begins to recede in the bay,
and oh, how she wants to beg him to stay.
A deep cold settles in the wake of his farewell,
and the day grows dark under the moon's lonely spell.
She watches all night for the first morning light,
and his approaching warmth gives her a small delight.
She wonders if she is worthy of his love to receive,
but she may never know for now she must leave.
Category: Poetry, SNHU Creative Writing, SNHU online creative writing, SNHU Student