The Penmen Review is Southern New Hampshire University's online journal for creative writers, featuring resource articles, spotlight interviews and writing in all genres, selected by our editorial board from submitted work.
The Penmen Review accepts submissions four times a year, and new submission cycles begin on the first day of January, April, July and October. Simultaneous submissions are accepted and writers retain all rights to their work. There are no submission fees for writers for submissions nor are fees paid. Meet The Penmen Review editorial board.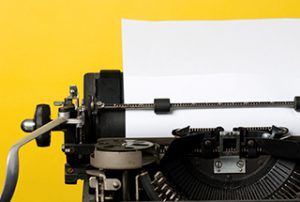 Each year, Southern New Hampshire University hosts a Fall Fiction Contest, offering writers the chance to win up to $3,000 in scholarships and have their short stories featured in The Penmen Review.
Congratulations to the winners of the 2019 contest:
First place: "Love in the Cheap Seats" by Ben Jackson
Second place: "The Thing in My Closet" by E. M. Francisco
Third place: "The Houses on the Sea" by Destiny Rinder
Fourth place: "Forgotten Promise" by Clover Autrey
Fifth place: "The Dunes of Dawn" by Dotty Weaver
Visit the Southern New Hampshire University website for more information on undergraduate, graduate and MFA online degrees in creative writing.