by Bonnie Neubauer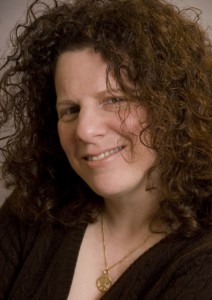 I wish I had known: Creativity is a cycle. You can't have constant output. At some point you need input. So, if you are on a roll for a chunk of time, don't be frightened if, all of a sudden, the flow stops. It just means you need to replenish your well – which doesn't happen over night. So, instead of beating your self up, use the time to have some fun: join a meet up, listen to new live music, read a book, watch some movie, tune in to some TED videos, play board games, hang out in nature. And while you are doing these fun things, make sure to do at least one creative writing exercise every day. These exercises are vital to keep up your writing momentum. More than likely, while doing one of these exercises you will realize you are ready to return to your writing and re-enter the output phase. Don't resist; go with it right away!
Advice for new writers: People love to help others. And other writers are definitely people! So if you are stuck or don't know the next step to take, ask a writer who has been-there, done-that. They will be flattered that you asked; you will move ahead seamlessly. And one day soon you will get to pay it forward.
The best advice I ever received: "Momentum is your best friend." To keep it going, write every day – even if it's for 2 minutes or just in your head. Keep moving both your pen and your stories forward every day. That's the only way to finish anything.
Bonnie Neubauer is the inventor of Story Spinner, which generates millions of creative writing exercises either online or with a carry-anywhere, handheld version. She is the author of two books published by Writer's Digest: "The Write-Brain Workbook, 366 Exercises to Liberate Your Writing" and "Take Ten for Writers, 1000 Inspiring Exercises to Generate Ideas and Stimulate Your Writing in Only Ten Minutes a Day." She presents fun, funny and motivational writing workshops to writers of all ages and levels. 
Category: