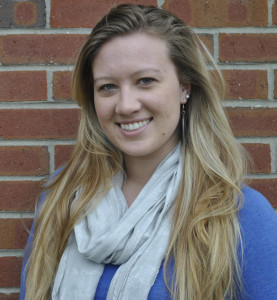 by Gabbi Hall
In May 2013, I published my first book, a project I co-authored with my friend, Elizabeth "Liz" Murray. "It Takes a Village: How global engagement online has changed media events" runs 115 pages long and takes a look at the evolution of social media and its relationship to media events as defined by Dr. Daniel Dayan and Dr. Elihu Katz in 1992. The book was written as an undergraduate capstone project. Liz and I considered how much time and effort we had put into the project and decided to publish. The next question was: how?
We debated pitching our book to a local publishing company in addition to self-publishing. We ultimately chose Lulu Publishing to sell our book after reviewing pricing options for resources like Blurb, Kinko's Printing and our own school printing services. We also considered what past graduates had done. Self-publishing not only gave us control over the artistic aspects of the book, but it allowed us to work on our own schedule. We could make the decisions about when and how to share our work.
If you are considering self-publishing, here are what we found to be the pros and cons of using Lulu Publishing.
Pros:
Total Control – You've poured your heart into every word from start to finish. By publishing with Lulu, you can control how your work is printed and distributed. You can choose to only sell hard cover copies or you can opt to sell a digital version for Nook, Kindle and iBook.
E–Book Options – If you can use Microsoft Word, you can create an e-book. Lulu will help you convert a Microsoft Word or RTF document to an e-book for free.  Note: A .pdf cannot be turned into an e-book. It will simply be sold as a downloadable document.
Additional Tools –  Lulu offers resources such as cover design, interior book design, copyright registration and editorial review. Packages, which include multiple services, start at $999. A service such as Elite Cover Design will set you back about $599. You can even have someone write a screenplay. The point is: If you're not a design guru, you can hire one to help sell your book.
Free Distribution – Lulu helps you get your book into Amazon's system as well as e-book stores like Kindle. Just remember that it is up to you to ensure your book meets the requirements set forth on the site.
Pick Your Price – Lulu will charge whatever the cost of printing is with a little revenue for them. You can then pick a price that allows you to make a profit. Our book costs $8 in paperback and $4 for the .pdf. Note: It is "easier" to make a profit on an e-book because you can make it less expensive and Lulu simply takes a percentage.
Cons:
I'm not rich and famous – ….yet. For now, I'm not made of money. That means that all the nifty tools mentioned above weren't realistic for "It Takes a Village." Liz and I were lucky that we had fairly extensive design experience and access to tools like Adobe InDesign. Marketing has been a continued challenge. Our primary resources for marketing have been social media and word of mouth.
Formatting Functionality – So you decided to write your book on an 8×11 document in Microsoft Word? Oh, and you did your formatting there, too? Now you're stuck printing an 8×11 book. Lulu doesn't afford much flexibility. Unless you're willing to pay for Lulu's formatting assistance, you'll need to plan out what size book you'll want. It's also important to know if you'll want to print in color or B&W, so you can format images appropriately.
The Exacting E-Book – There are a lot of benefits to publishing an e-book: saving trees, no shipping fees and readers can immediately download your work.  If you want to create an e-book, know that you have two options. You can sell the book for Nook, Kindle or Apple iBook. You can also choose to sell the .pdf. Be warned that if you want to sell books for the devices listed earlier, you'll need to follow formatting specifications listed on the site.
Overall, I recommend Lulu Publishing if you have design and formatting capabilities or money to invest in the project. It's been a great tool for first time authors like Liz and me.
Category: