by Richard Adams Carey
I remember my mother being an atheist about the aging process. "I don't feel any different," she would protest as the decades marched on. She didn't deny the aches and pains, which she did feel, and which were different. It was more a mental thing, a denial of any change in the way she viewed herself in the broadband spectrum of time.
In fact the Young Adult author Robin Wasserman tells me that we all freeze at a certain mental age as we mature, and I believe that's true. Robin sets her own age at around fifteen, and I envy her for that. I don't know what mine is, exactly, but I'm probably about the same age as my mother. We're both, I don't know—early 20s?
Which would make me a young and promising writer, and also much too callow to pontificate just yet on the lessons of a career in the art and business of literature. After all, I'm still trying to get this career going. But after forty years in the launch phase, I have registered a few surprises already, things that might have been useful to have known earlier. To wit:
I'm surprised by how much time it's taken.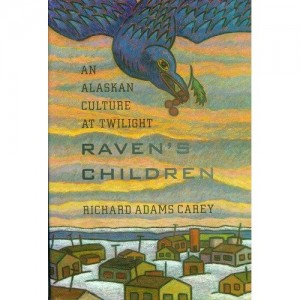 I learned in grade school sometime that a typical day for Robert Frost involved writing a deathless poem or two in the morning, hiking or tennis in the afternoon, dinner with visiting literary luminaries in the evening. That sounded about right, I thought. It may take a few years with a day job to build an audience and secure those big royalty checks, but if a poet could do it, ferchrissake, how hard could it be in prose?
Forty years later, I'm still necessarily wedging my prose into evenings and weekends. My books tend to require a lot of travel and research¬—and then painstaking revision—and in all that time I've produced only three so far. Those books have brought me advances that seemed like fortunes, but these windfalls got dribbled away into years of mortgage payments and electric bills. The downside of the sweet advance is the necessity to sell a whole lot of copies, to hit the best-seller lists, or nearly, before royalties kick in. So I'm still waiting on that first royalty check. Lucky I'm young.
I fit a little tennis or basketball into the evenings and weekends, but only rarely carve out the big blocks of time necessary for a good hike—even though I moved to the White Mountains (where Frost hung out) in no small part for the hiking. In fact I sometimes feel that I don't have a life, haven't lived a life. I think occasionally about finishing up the current book project and burying my pen (well, keyboard) the way Prospero buried his staff. Which leads me to …
I'm surprised by how expensive it's been in terms of human relationships.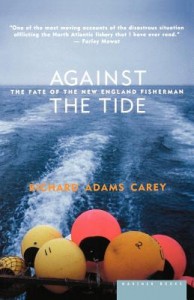 My first wife was pleased that her young husband was an aspiring writer. She herself had been a geology major in school, and we became teachers together. I was the English department and she the science department in the rural Alaskan school we worked at. She loved books herself, and liked the idea, sooner or later, of literary luminaries coming for dinner.
And she could not have been more supportive as I sent essays and journalism out to magazines, nor more excited as some of those turned into acceptances and checks. That went so well that we quit those teaching jobs and bought a place in the White Mountains. I prepared for that Robert Frost-style work schedule and more time with the family as I began freelancing full-time.
Meanwhile the one magazine that had been sending me big checks for anything I wrote was itself put up for sale, and the new owners had new and different ideas about what the magazine should be publishing. I found myself working 24/7 to write and sell stuff elsewhere as our savings dwindled. After a year we went back to Alaska and rented the house.
Eventually it dawned on my wife that she didn't really have a husband, just someone who came home from the day job and immediately reported to the other job as though to a mistress. I had close and loving relationships with our children, but most of the hiking-camping-fishing I thought I'd do with the kids never really happened. Too busy. Too many deadlines. The marriage dissolved before the kids were out of the house. They're grown and gone now. But I wish I had them back so we could climb one or two of the Presidentials together.
I've remarried. My second wife was a single mom for many years, a widow, with her kids leaving the nest as we were courting. I think she finds that being married to me is a lot like still being single.
I'm surprised by how much I still love it.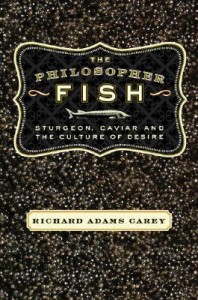 Knock on wood, but I was never frightened by a blank page. And after forty years and a roller coaster ride of thrills and disappointments, I still have the feeling that—when I hit the power switch on my computer on a Saturday morning to work on the current book, or on something similarly close to my heart—I've powered up my blood supply and turned the lights on inside. It's good to be young.
Literary luminaries for dinner? Well, we don't entertain much actually, but I've formed friendships—and shared meals—with writers whose depth and artistry I admire no less than Frost's. This "luminary" thing, I find, has a lot to do with luck. Literary artistry might help, but you wonder about that, since the hot light of celebrity seems to find some writers who really don't have a lot going on in that regard, and to ignore many who do. But that's never been surprising. More important than the consequence, or lack thereof, is the act itself—what critic Parul Sehgal calls "the salvific power of the right words in the right order."
I heard a story once about a man who thrust one of his own poems into the face of Robert Frost as the latter was on his way out of the room after a reading. "Mr. Frost, should I keep writing?" the man asked. Without glancing at the poem, Frost handed it back and said, "See if you can stop."
Richard Adams Carey's essays and short fiction have appeared—and are forthcoming—in a number of journals and magazines. He is the author of three prize-winning books of narrative nonfiction: "Raven's Children" (Houghton Mifflin, 1992), "Against the Tide" (Houghton Mifflin, 1999) and "The Philosopher Fish" (Counterpoint Press, 2005). He is the assistant director of the MFA in Fiction and Nonfiction program at Southern New Hampshire University.
Category: