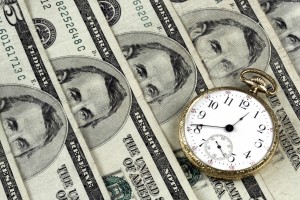 Kari DePhillips is the owner of The Content Factory, an online PR firm that specializes in web content writing and social media marketing. Before she started TCF in 2010, she was a freelance writer for about five years. She has often worked as a consultant, starting and staffing writing departments for other companies.
I wish I'd have known my worth. I wrote way too many websites for 10 cents per word, because at the time I was just happy to be getting paid *anything* to write. Looking back, I was selling myself – and my talent – short. Had I spent more time researching the industry and checking in on what my competition was doing, I would've realized that I was offering a superior product at a much lower rate than I should have been. It's entirely possible that I missed out on projects with a higher profile because my bid was so low it turned the client off (why would a professional charge such a meager rate?).
I wish I'd have been more ambitious from the start. I got my foot in the professional writing door via 300- to 400-word SEO articles. At $4 each. Although it taught me to digest information quickly and write solid copy at an extraordinarily fast rate, I did this type of work for way too long. Had I spent more time pitching magazines and websites with big names, I would've been able to advance much faster.
 I wish I'd have known about the tools available to freelancers, particularly those related to finding paying jobs. Craigspal is like a Google search of the Craigslist database, enabling you to search through all US writing jobs/gigs without having to sort through all the spam, no pay, but you'll get a byline and lots of exposure opportunities and projects that aren't relevant. Plus, Craigspal is free! Media Bistro's AvantGuild How to Pitch section is a dream come true – and the membership fee is pretty low, too (less than $30/mo, I think).
Category: