by Alycia King
Writers nurture their novels like a newborn baby, spending countless hours attending to the words between the cover and the last page. After months of editing just to get their book to that final stage and ready for publication, most want nothing more than to sit back and relax. However, a published book isn't the end of the work for an author. It's just the beginning.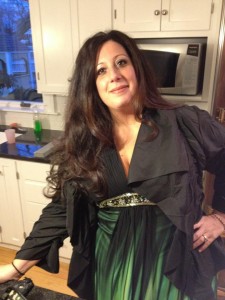 Publishers are moving away from putting their dollars into marketing the books they put in print. The job of marketing now falls on the author, whether they know where to start or not. Before the book even hits an online portal or bookstore, a marketing plan needs to be put into place. With limited budgets and few options for professional help, many newcomers turn to social media. For authors who feel comfortable jumping into the online world with sites like Facebook and Twitter, the opportunity exists to establish a pre-publication presence for their book and begin engaging a would-be readers.
"The perks are that if you are successful, you will have more eyeballs reading your books, which leads to demand from an audience with interest and ultimately makes the author more sought after and later work more easily published," says Heather Logrippo of Express Yourself Public Relations.
But not everyone is cut out for the online marketing scene. For authors who feel uncertain about their ability to creating an online presence for their books, more traditional methods are available. They do come with a cost, however. There are many public relations firms that take on authors as clients and can relieve some of the stresses that come with marketing a book. Before employing one, however, it's essential to look at the agency's track record with authors and ensure that it can really deliver on its promises. There are many individuals and agencies that work specifically in book promotion.
"We do take many authors on, and we love working for them," says Logrippo. "It's exciting to see book sales increase as a result of our efforts.  Marketing an author takes a bit longer than, say for instance,  marketing a product.  You really have to build on small victories, as it's a competitive space."
Hiring professionals for your book's marketing can be expensive, and many authors simply don't have the budget. Will their books fail? Not necessarily. A willingness to reach out personally can make all of the difference in attracting book sales.
"I would suggest they try to find venues with existing audiences that are most likely to read their book," says Logrippo. For instance, if a book focuses on survival skills, a good place to start would be networking and pitching outlets that speak to those with that interest and finding events and activities that also encompass that same subject matter. There's often opportunity to join in events, become a guest speaker and do book signings at bookstores, special events and libraries.
The worst thing an author can do just before and after his or her book is published is to sit back and wait for the results. Authors need to step up, take the bull by the horns and proactively market their books.
Category: