by Casey Dare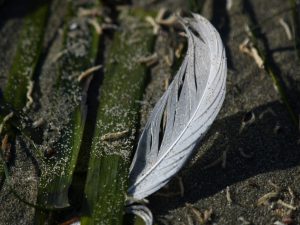 For Ensign Paul H. Backus, USS Oklahoma
He whispered softly for the 2403
Why them and not me?
Generations later a monument would proclaim
Those words etched in granite from this day.
Flags fly over green fields next to hotdog stands and turn-styles
Marking time, click clack of tourists pushing by;
And when it all closes the fallen tickets bear witness
Swirling memories tossed aside, blown in the wind
As tourists move on to the next stop on the tour;
 
Why them and not me?
The ensign whispered that question long ago,
For the comrades sunk beyond the depths, fathoms
Below never knowing Yamamoto nor
The Utah or the Oklahoma
Or the Arizona, the ensign remained among the living,
Not counted among the 2403 never knowing themselves as heroes,
Or he–living past that moment—considered lucky
to be counted among the living,
not one of the dead,
The 2403.
Category: Poetry, SNHU Creative Writing, SNHU online creative writing, SNHU Student