By Katelynn Smith
For International Women's Day, we're celebrating the daily impact women have on our lives. This essay honors a dedicated social worker who puts the needs of her students and colleagues above all else.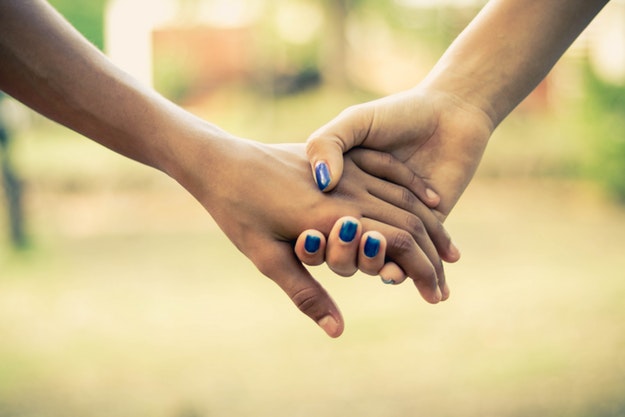 We all know an unsung hero. Maybe it's a parent or caretaker who's unnoticed or a teacher who stays an hour later for one student without a thank you. Perhaps it's the woman in front of you that pays for your coffee just because she's feeling generous. Or the janitor taxed with cleaning up after careless people who only think "it's not my job to clean it up." It's true not all heroes wear capes and masks and fly around undercover. Some walk the hallways of a middle school in sweaters and jeans carrying a coffee, smiling as they go. Some look just like you and me even when they're saving the world, and we don't even know it.
Working in a middle school isn't easy. Being a social worker isn't easy. Doing both at the same time can be like putting out a stadium fire with a toddler's water gun. It takes patience, devotion, compassion, mental flexibility, and a lot of coffee. Teresa Ellstrom embodies all of these things and more. She is the biggest, most welcoming ear for any child that walks into her office regardless of if they are on her caseload or not. She's an even bigger ear for some of the adults in the building. She uses her superhuman powers to pick kids back up, dust them off, and get them going again. I've witnessed more than once that she has super lightning speed while chasing a flight risk student around the building (I'm right behind you, Teresa!). I know that no matter what's going on in the building, if I call for Teresa for one of my students, she will find a way to, in some capacity, connect with them and make sure they know they are important and have value. It is the exact reason why students love being around Teresa so much and appreciate her as a social worker and more importantly, as a friend. Her most important superpower is the impact she has on these students and the changes she's making in their lives. She makes them want to try harder, to do better, to be better.
Every job has its stressful moments, and every job has moments where it feels like you're making a difference. Some days it's so much easier to give up and walk away. Those are the days Teresa tries ten times harder. She never gives up on her students and doing what she can to help them. Really, in some way, we're all doing something to help someone. Some of us wear capes and masks, some of us wear uniforms and protect others, some teach the alphabet and tie shoes. Some are like Teresa Ellstrom, a social worker, and a superhero.
Category: Nonfiction, SNHU Student