by Chris Boucher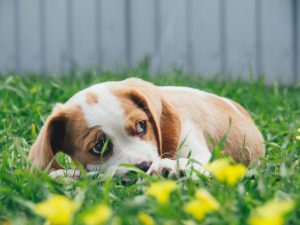 My pet beagle is expanding my world.
One day she sniffs out rabbit pellets behind the house.
Another day it's a freshly-dug hole under the shed – my neighbor says a hedgehog did it.
On yet another, she returns proudly with a deer antler in her mouth.
Rabbits, woodchucks, and deer.
My backyard is wilder than I imagined.
And then there are the things
She doesn't show me – but I see for myself when I take her out.
The sinking sun turning desiccated oak leaves to rose gold.
The increasing phases of the moon
Turning night to near day.
When I bring my reawakening senses
To the rest of my life,
What else will I realize
I've been missing?
Category: Poetry, SNHU Creative Writing, SNHU online creative writing, SNHU Student