by Tony Press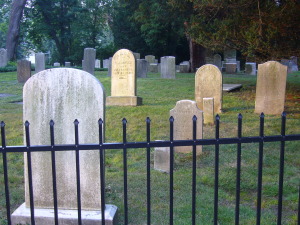 First there were only six, and then a few more arrived before noon, but the room was far from full. Nils wasn't shocked at the low turnout but he was disappointed and that surprised him. He had attended so many funerals in the past year, almost always with Tommy at his side. At the last two he had gone alone because Tommy was too weak. Today was his lover's turn.
The hospice people had instructed him regarding the morphine. He knew what Tommy had wanted and what he didn't want and the last couple of days the one gift he could offer was the morphine, drip by drip by drip.
Tommy had been the one to declare, sometime in the last twelve or eighteen months, that the smart money was always in death and that if he had some money to invest he'd put it all in the mortuary market. "Or maybe caskets." He had even suggested, late one night, that they walk together the next morning to the high school where he taught English, to propose to the principal that the school form a teenage pallbearer drill-team. Think of it, wearing their school green and gold, marching in step, another dead man on their shoulders, good for school spirit, no? Well, no, probably, it wouldn't be, and they never did approach the principal. Tommy had loved his classroom since he had started teaching in the early sixties, but as his strength slipped and then slipped beyond that, he'd been placed on an extended "district medical leave" that looked a lot like early retirement, also known as retirement-just-in-time-for-death. It was not what Tommy had imagined, Nils knew, and it certainly wasn't what they had planned as a couple.
Nils and Tommy had been together since 1968. They had almost reached their platinum anniversary, not that the law would agree, but even if it did, "almost," as Tommy had often told his students, almost was worth less than an empty album jacket, even if the album cover proclaimed Bob Dylan or David Bowie. Close to twenty years but no cigar, no platinum.
There were no rock and roll churches in San Francisco so Tommy had chosen the next best thing, the Church of John Coltrane, at the corner of Fillmore and Eddy. The congregation was primarily African-American and Tommy was even whiter than Wisconsin-born Nils, but it had always been a welcoming place and had been their Sunday sanctuary for several years. Tommy did have jazz albums but their number paled when compared to his rock collection. He had it all, from the early days of Bo Diddley and Bill Haley and Buddy Holly, to the mellow eighties of Fleetwood Mac and Van Morrison. Van Morrison dominated their stereo these days.
Irony was an important word in Tommy's English classes and at home, too, and Nils often heard, had heard, he knew he must begin to say, the oddity of the remarkable lack of anger in the modern music scene. This at a time when people were dying left, right and center to this plague upon homosexual men in San Francisco and New York and plenty of heartland points in between. Where were the angry young men? Oh.
The preacher spoke appropriate but well-worn words and then Nils took the unnecessary microphone. Funeral fatigue, he'd seen it written, and that was a fair phrase.
"I turned fifty-five last week. Tommy was barely fifty. I've been poring through my books for guidance, for comfort, for anything that might help get me, get us, through this hell. Auden. Keats. Ferlinghetti. Plath. Woolf. Whitman. I don't know what I was hoping to find. I just know that I didn't find it. And I know that I've come to detest the word 'hope.'
Forgive me, Father, but there's a word I keep seeing on 24th Street over in the Mission District — precita — such a lovely word and yet, and I do speak and understand some Spanish, only recently did I learn that precita means damned, it means condemned to Hell. That's what it feels like sometimes in the city. Tommy's awful dying was a hell realm for both of us and I know we're not the first to experience it.
This is the best I can do. It didn't come from the bookshelf. It didn't even come from one of Tommy's albums. It's from one of my notebooks from a million years ago, when I lived in Wisconsin, when I had never been west of the Mississippi. I don't recall the occasion but maybe it was waiting for today:
Every day an anniversary
Each breath a marker
His smile in the morning
All the way to the end
There is Ezra Pound, too, though he may have been the translator, not the writer:
And the days are not full enough
 And the days are not full enough
 And life slips by like a field mouse
Not shaking the grass
Thank you for being here. Be well."
 One sleep-deprived week later, Nils sat at the kitchen table at mid-day. The apartment, once so cozily cramped, was large and empty, a shell of itself. Yes, the furniture had not changed, and yes, all Tommy's albums remained. In truth, the sole material difference was that his clothes had been donated and his toiletries and stunning array of medicines tossed in the trash. What did "larger than life" mean, Nils wondered. He had always thought it trite but the absence of Tommy was so much more than his mere corporeal self, and that self had been dissipating for months anyway. No, there was a palpable vacuum. He didn't like that term anymore than he did "larger than life." Language. Life. Shit.
Category: Fiction, Short Story, Uncategorized