by Don Mager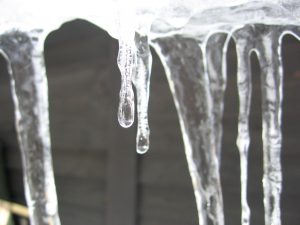 Chunks crash from branches and sweat into
the ground.  Icicles drip until their
hollowed fragility cracks and clatters
to the sidewalk.  From its cloudless tall
Aegean sky, midmorning sun scans
the wide expanse of thaw and wet.  Only
north side shadows of thick trunks lurk with
small pools of snow in the red mulch bark.
The sun's present tense has no time for
memory or regret.  Night's fleece of
white is its amnesia.  Evening's
dried out lawn and street is not yet wish—
nor threat.  With drip—crash—clatter—now is
morning's liquefying quickstep dance.
Category: Poetry, SNHU Creative Writing, SNHU online creative writing