by Lana Bella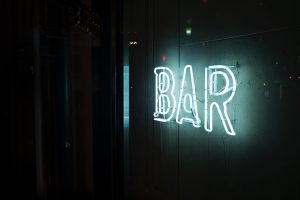 The drinking girl is not dreaming
because a dreamer drinks not from
thirst but for the tongue craves.
With the snug sphericity of a pearl,
she meets the long, furious work
of humming spree, boothed in stilt
bar hugging stein-glassed hands,
ropy on the final slogs. Tinny haze
synapses into familiar water, waist
slender sweat-films crowding out
the overlaid knits, the girl pleats
back from the crowd's push-shove,
just under refracted light, heedful
not to spill the pale absinthe blanche.
Category: Poetry, SNHU Creative Writing, SNHU online creative writing