by Laura Schulkind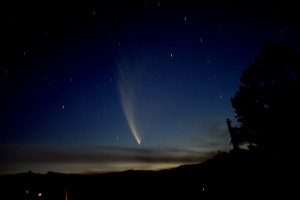 August nights we seek
dark meadows to lie entwined,
light show above us.
Still surprised each time
by the hush of these fireworks
arcing across sky.
Think not of their fire
but ours on this earthy bed
hurtling us through space.
August finds us here
beneath rain of stars, dying
in each other's arms.
Category: Poetry