by Pamme Boutselis
Michele McPhee is a bestselling author, Emmy-nominated investigative reporter and award-winning columnist. A veteran crime journalist, she is the bestselling author of five true-crime titles: "A Professor's Rage," "A Date With Death," "Heartless — The True Story of Neil Entwistle and the Brutal Murder of His Wife and Baby," "When Evil Rules" and "A Mob Story."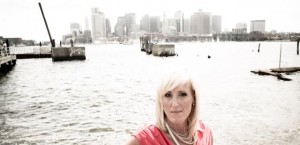 From the police bureau chief of a daily newspaper to a bestselling true crime author, you have been deeply immersed in criminal cases throughout your writing career. Did a fascination develop as a result of early journalism work or was it always there? 
My writing career started when I landed an internship at The Boston Globe. I was a student at UMass-Boston and a waitress at a North End nightclub. I was also a barista at Café Roma on Hanover Street, all while delivering coffee and fetching faxes for the Globe editors. I lucked out one day when there was a fire in Eastie, my neighborhood, and the newly hired reporter didn't know how to get there. Well, what should have been a small item about a minor blaze turned into a major story when a woman had to throw her baby out of a window as firefighters waited with a blanket below. The story landed on Metro-front and I will never forget that feeling writing the copy still stinking of smoke. I wrote small stories for the Globe as an intern until there was a Mafia bloodbath at the 99 Restaurant. Because I was in the North End, I knew all the wiseguys involved in the shootout, the victims and the gunmen. I broke stories for the paper and then I wrote a longer story for Boston magazine. That story caught the attention of a New York Daily News editor and thus my career as a crime reporter began. After a few years of running around in New York (long before cell phones, I had a consistent rash on my face from dumping stories to a rewrite guy from a pay phone), I became the first female police bureau chief working out of One Police Plaza in New York City.
At what point did you realize that you had more to say than what could be accomplished in a news story or series of stories and decide to write a book? 
The Daily News sent me to South Beach, Miami, to cover the murder of Gianni Versace. One of the people I interviewed as the hunt for homosexual spree killer Andrew Cunanan was ongoing was a nightclub owner who saw the killer with Versace at his club the night before the killing. The club owner was Chris Paciello. I remembered his name and when a mob indictment came across my desk it had his name on it. It turned out that Paciello, who was dating Sofia Vergara of Modern family, Madonna and super-model Nicky Taylor at that time, was on the run from his past in New York City–a past that including murdering a housewife during a botched home invasion. My stories about Paciello for the NY Daily News culminated into a magazine piece for Maxim. I got a call from an agent, Alice Martell, about writing a book proposal. I had no idea how to so I bought a book called "How To Write the Perfect Book Proposal" and stayed up all night writing it. I got a deal from New American Library. Since then I have written five true crime books and I am currently working on my sixth.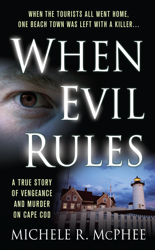 You have written about some pretty dark subjects and individuals. How does that affect you? Are you able to leave it behind once the book is complete? 
Everyone has a dark side. Some people are just more explosive than others. What my years of crime writing have done is make me less trusting and more cynical. Because every women slain in my books could have perhaps avoided death by being more cynical, like the fiancé of the Craigslist killer in my book "A Date With Death" or the women murdered, allegedly at the hands of their husband Melvin Reine, in my book "When Evil Rules." Those women should have been more aware of who their partner really was.
What are some of the things you know now about writing that you wish you knew when you first started out? 
Most of my books were written under tight deadlines and before a trial takes place, which means it is extremely difficult to uncover new information or get interviews. I wish I had negotiated a longer period to write some of my later books.
When you're writing a book, is there a specific process you follow? 
I am an ink-stained wretch at heart so I work best under enormous stress. I have written all of my books while working full-time jobs so I usually wake up very early and write until I have to shower and go to my radio show or newspaper gig. I have a bad habit of waiting until the brink of my deadline to really get cracking.
What are the challenges for you in writing non-fiction books? 
The biggest challenge is reporting everything out. Every line in a non-fiction book dealing with real people is legally vetted so I have documentation for everything I write. That is a time-consuming process, gathering all the reporting before actually sitting down to write. I am looking forward to writing non-fiction next.
How has writing enriched your own life? 
I could not breath unless I was a writer. I carry a moleskin notebook around in my purse at all times and scribble down snippets of conversation or anything that strikes me. I have always been a reader even as a little girl. Abe Lincoln said a friend is someone who gives you an unread book. It's still my favorite gift, a book that I have not read. But, the most enriching writing experience I have had in a long time is the Artist's Way workshop I run for kids at the Lynn library. When my radio show was killed on WRKO I decided it was time to volunteer more so I started a journaling workshop using Julie Cameron's the Artist's Way. There are now 20 participants, girls ranging in age from 8 to 18, and one 12-year-old boy named Andy. Their writing has enriched my writing. They are amazing.
Who or what has influenced your career most?
I have a plethora of favorite writers, but I had the privilege of working for Pete Hamill, author of "A Drinking Life," and many other beautiful writers. I have a yellowing, dog-eared copy of Joseph Mitchell's "Up In the Old Hotel" that I keep in my car for stakeouts to overcome stretches of boredom. He was the best at writing profiles of the underbelly dwellers. I learned how to be a reporter from people like Mike Macalary at the New York Daily News and Kevin Cullen and Shelly Murphy at the Boston Globe. I learned how to write a column from my friend at the Herald, Howie Carr. Now I want to write fiction like Michael Connelly and Richard Price; write stories like Joyce Carol Oates and John Irving. I want to write screenplays and television shows. That's the best thing about being a writer; there are so many different ways to work in a way that helps you to love the life you live.
Category: